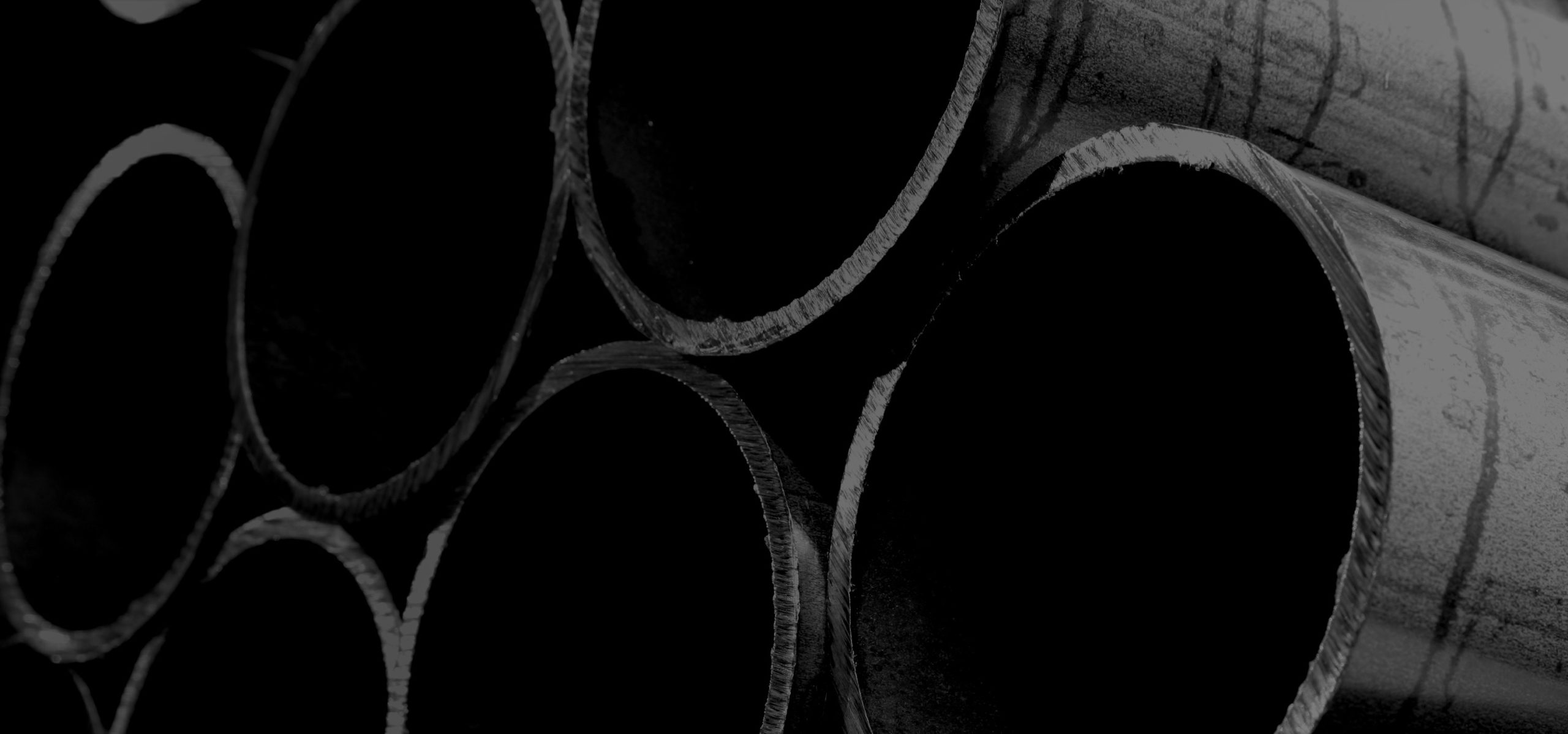 HSS Webinars ON DEMAND
Knowledge At Your Fingertips
Earn PDHs and gain valuable information on designing with HSS through our webinars on demand. Recorded webinars are packed with technical content delivered by licensed structural engineers and viewing them is free. If you need a PDH certificate, purchase and pass a quiz for $25 for HSS Professional Members and $35 for non-members. The certificate will be emailed to you within 5 business days.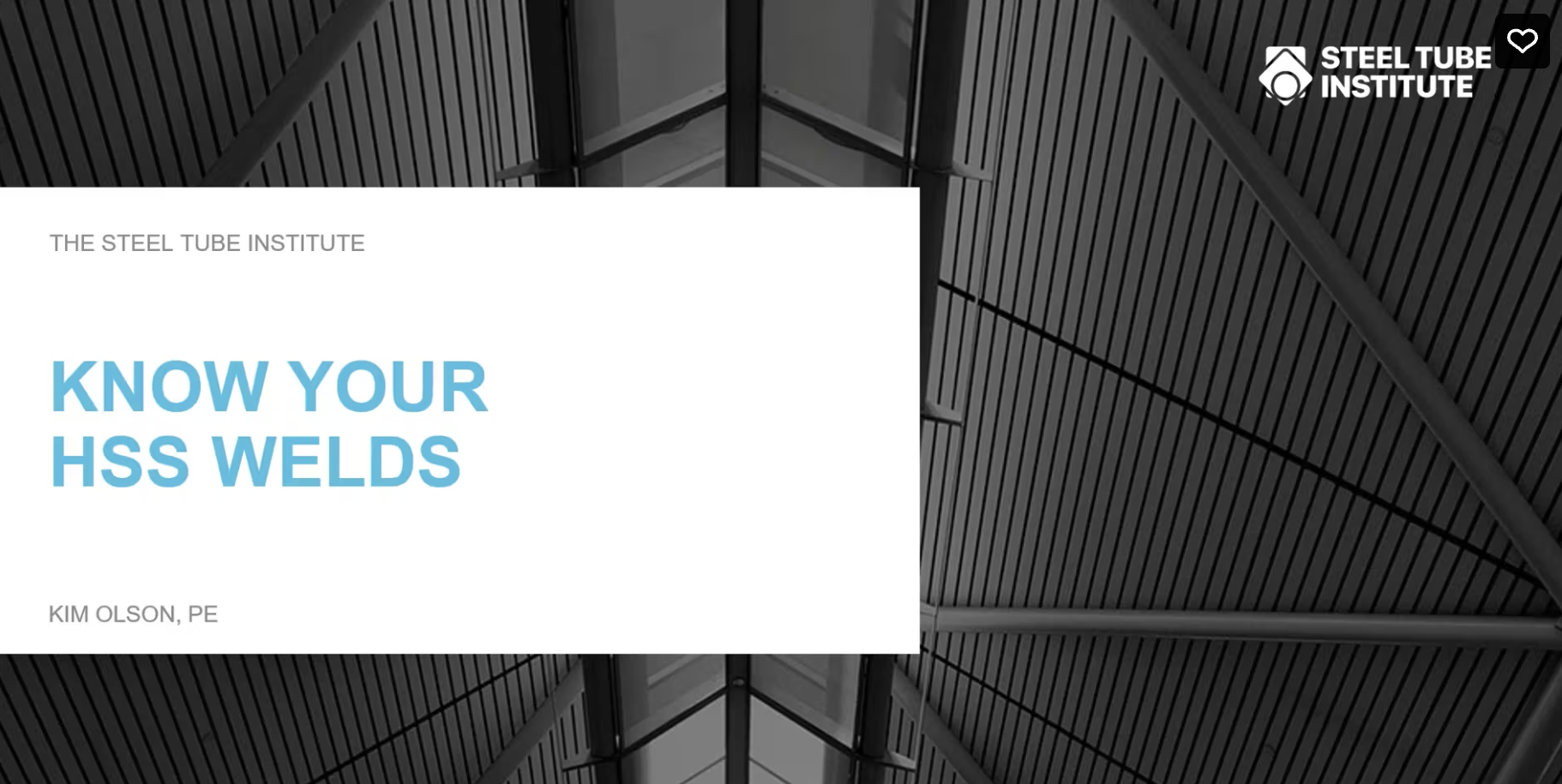 Know Your HSS Welds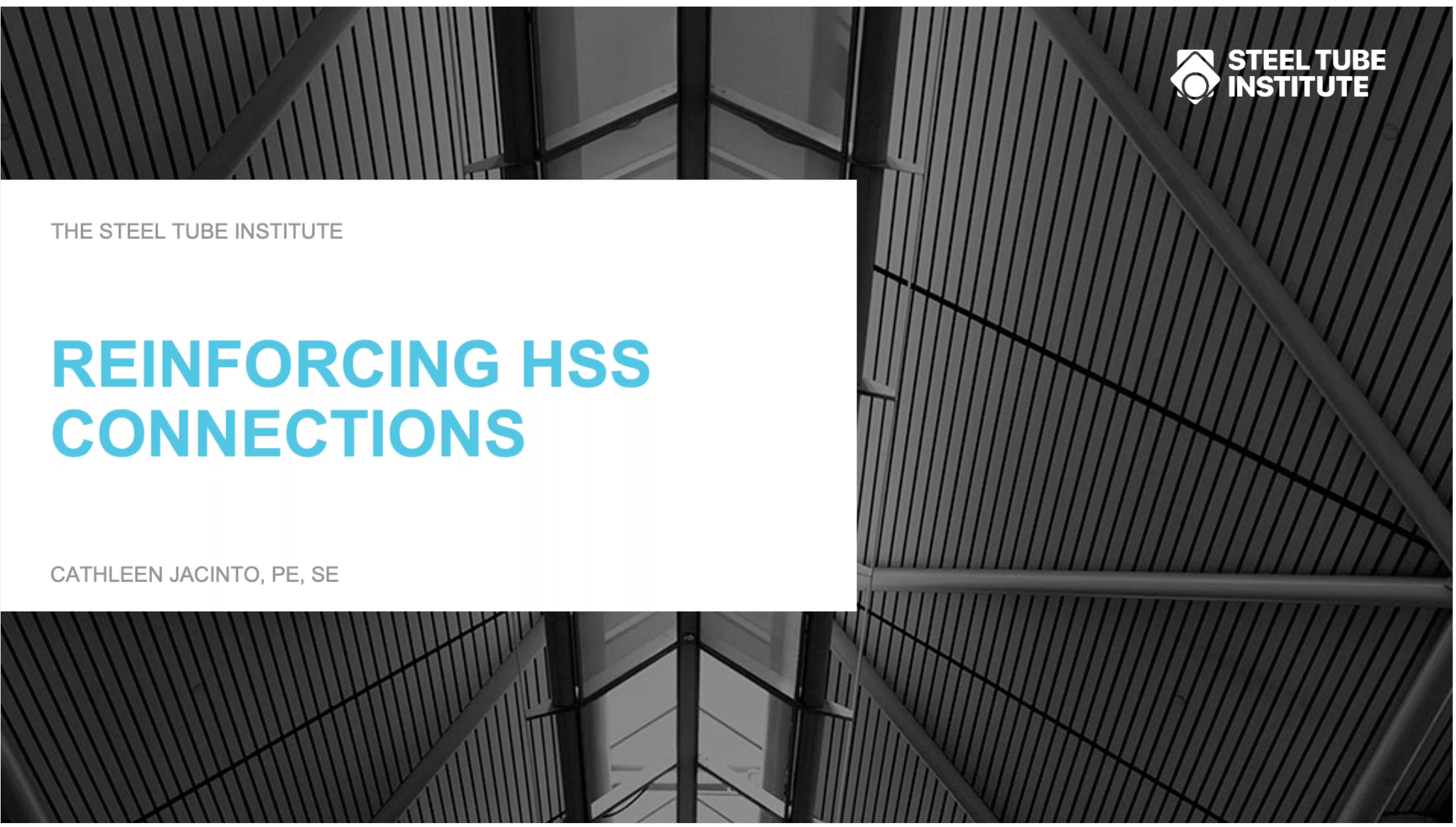 Reinforcing HSS Connections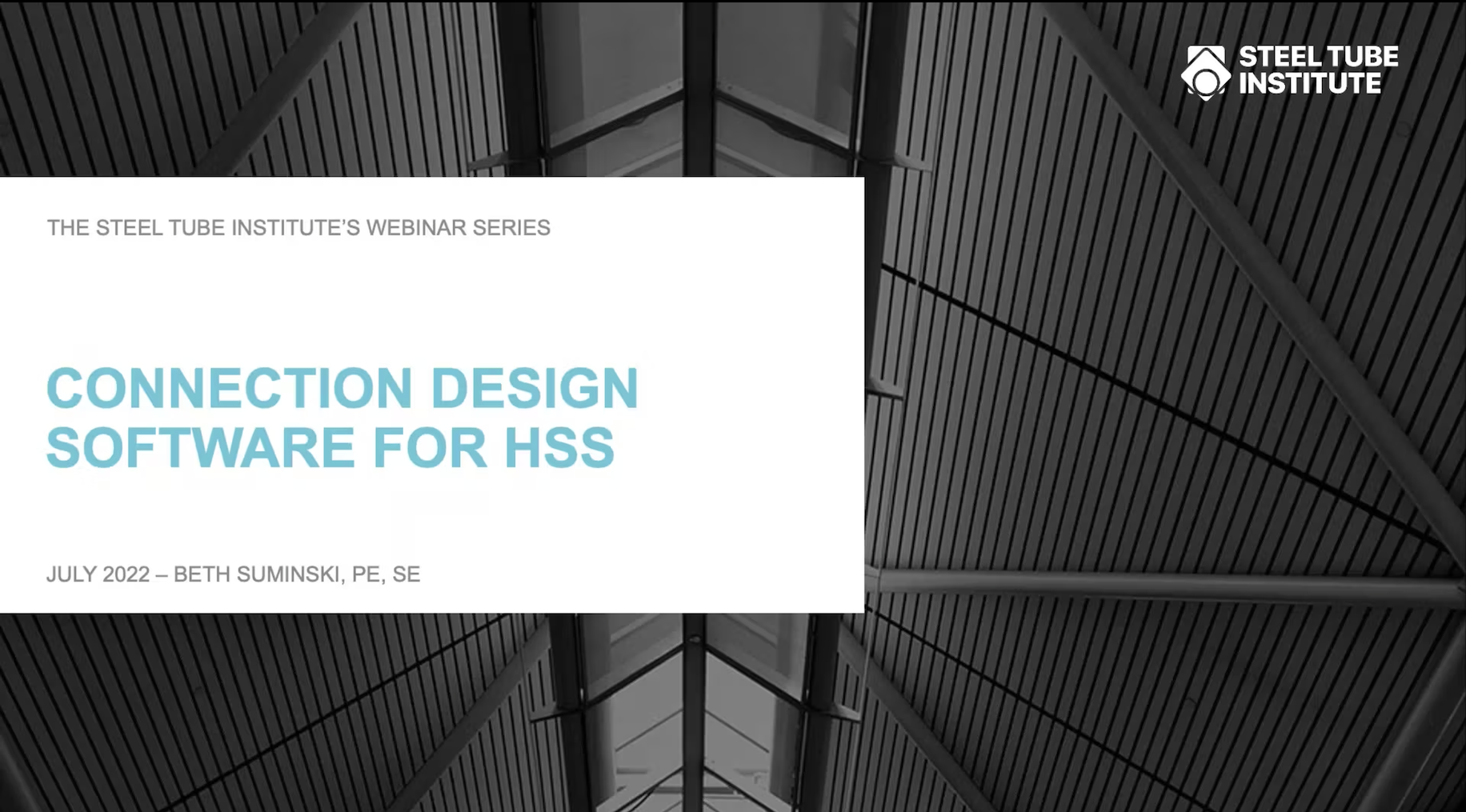 Connection Design Software for HSS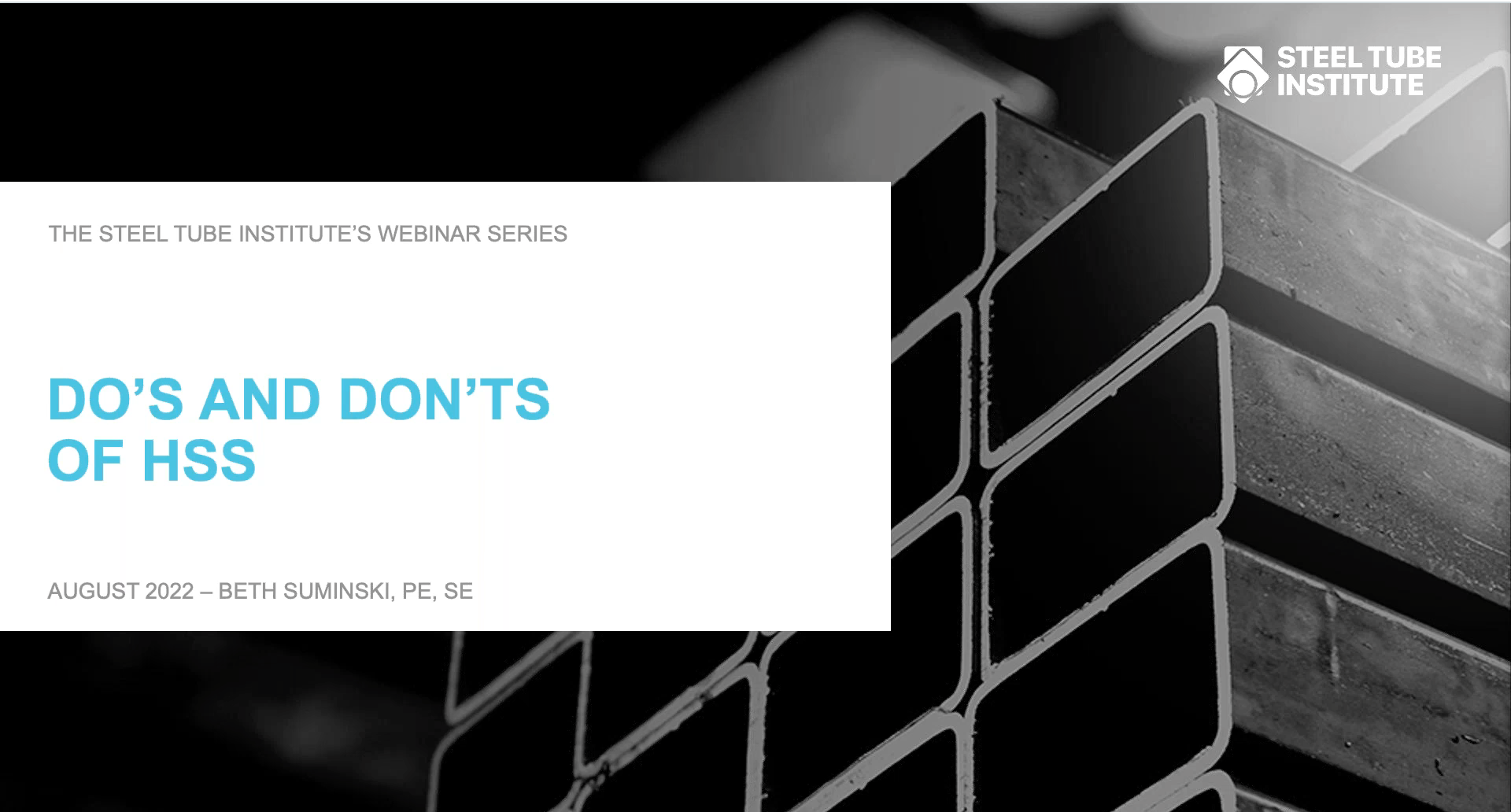 Do's and Don'ts of HSS
Yield Line Analysis In Practice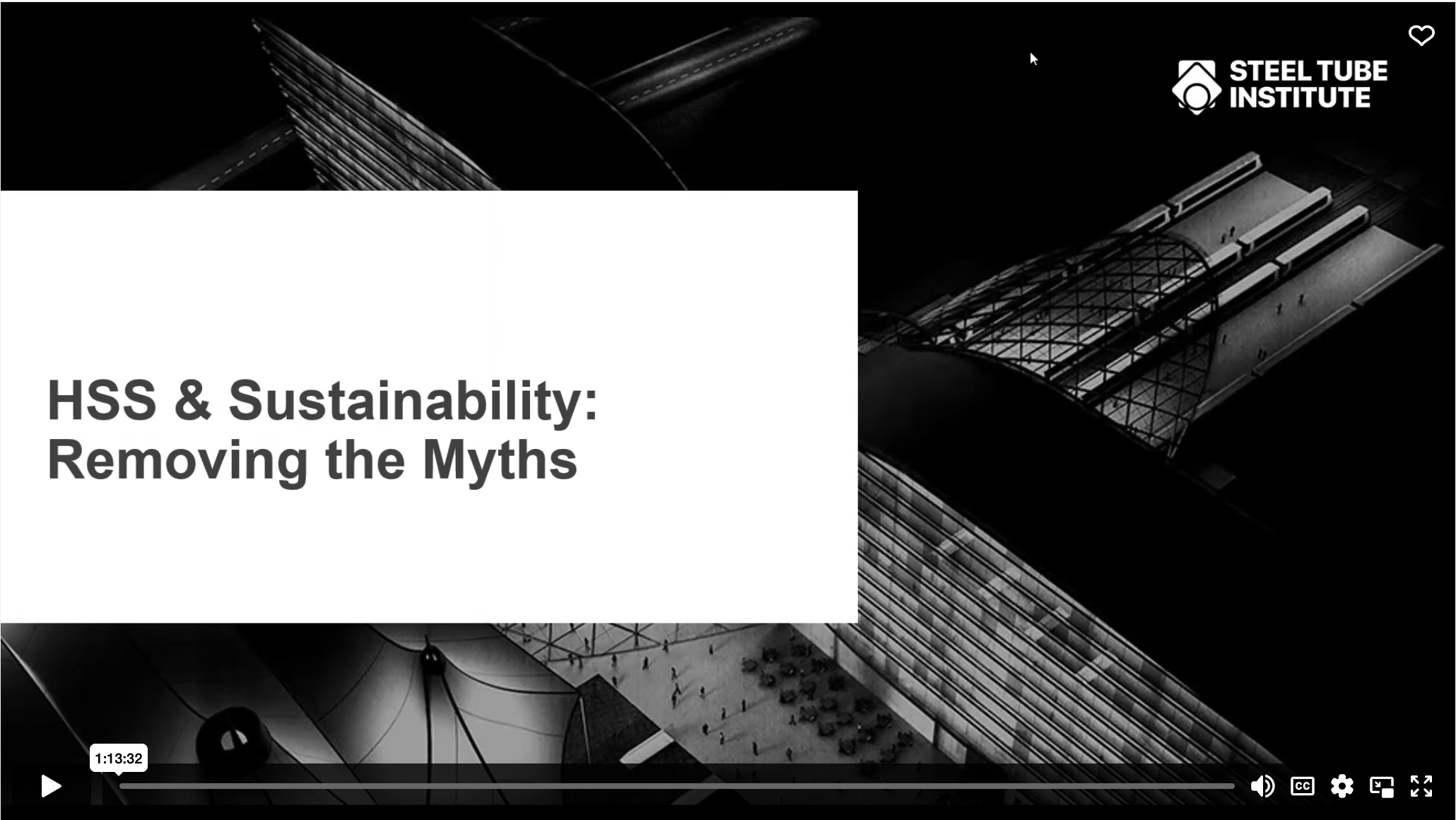 HSS & Sustainability: Removing the Myths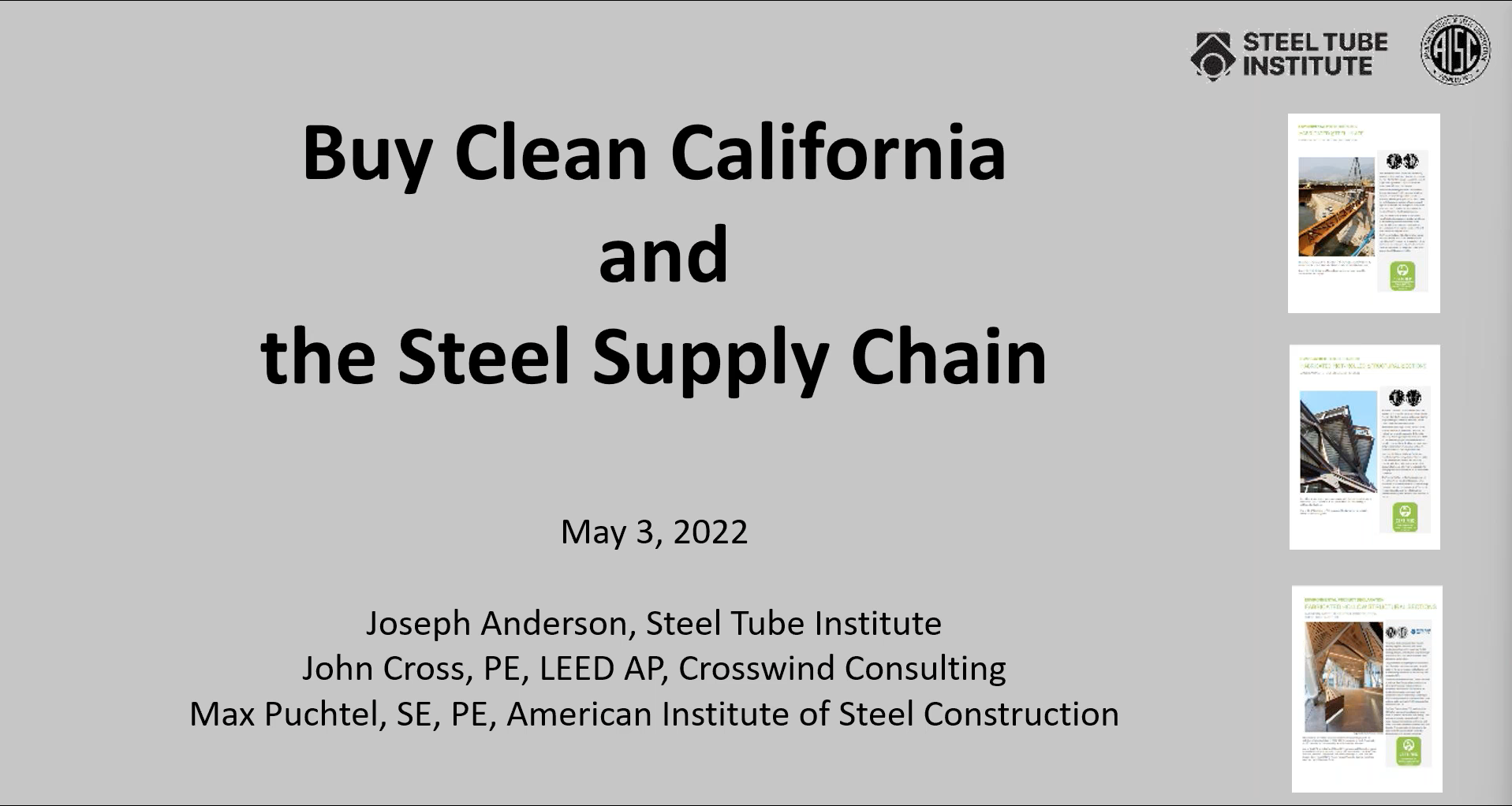 Revised Buy Clean California and the Steel Supply Chain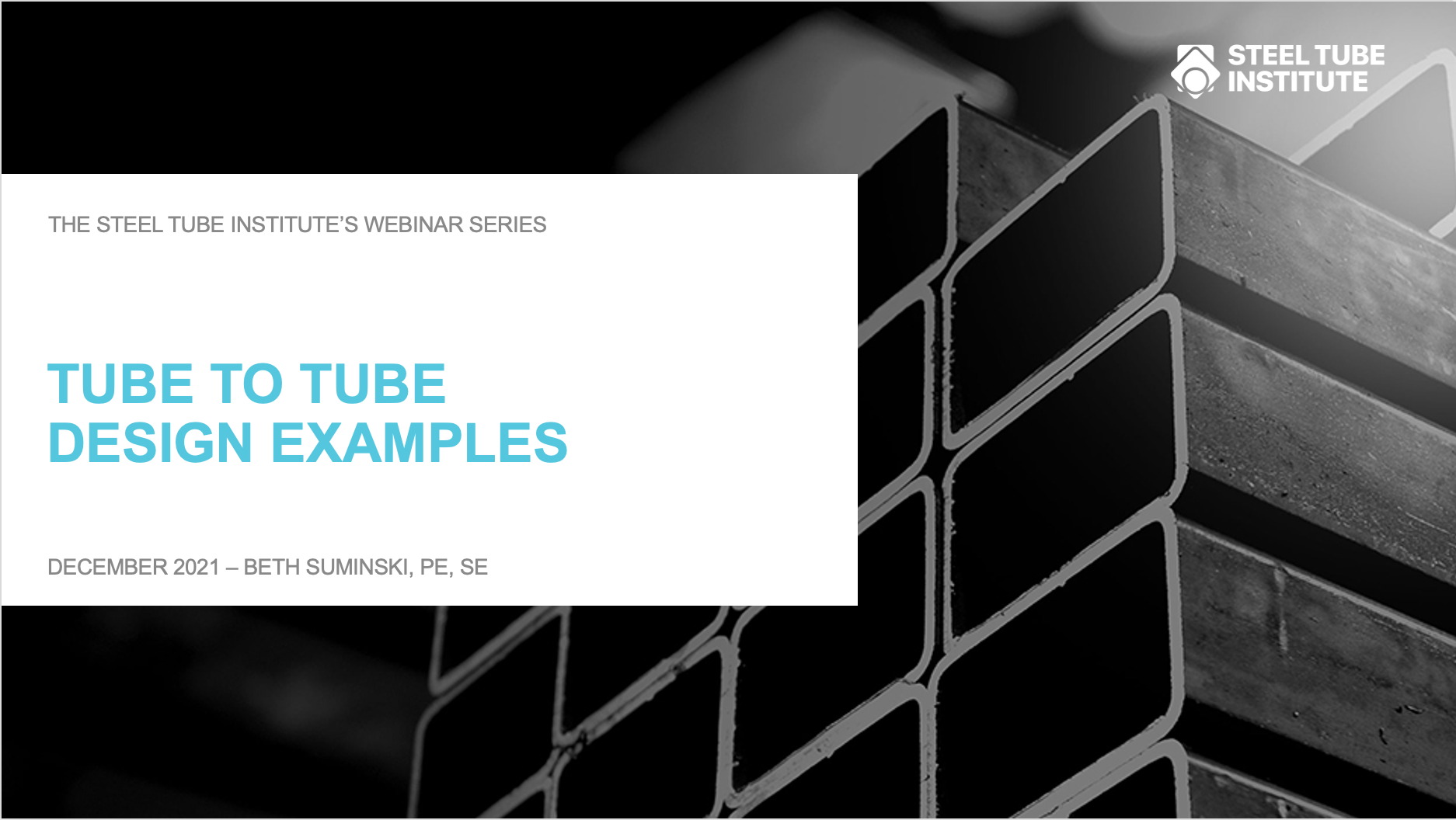 Tube-To-Tube Design Examples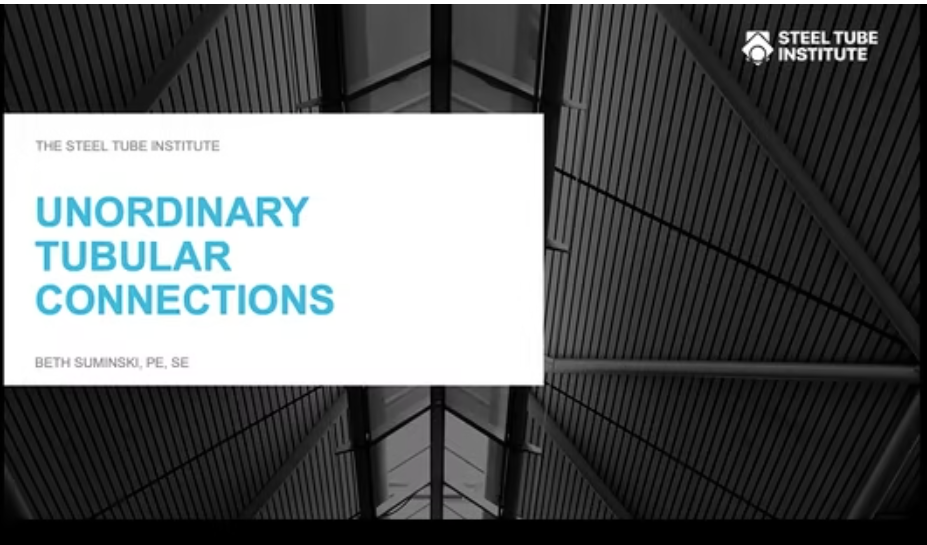 Unordinary Tubular Connections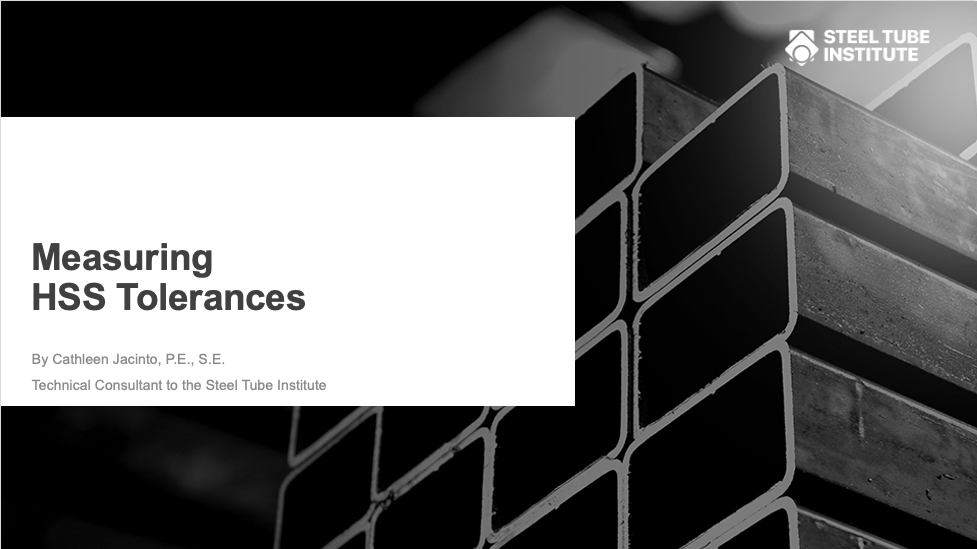 Measuring HSS Tolerances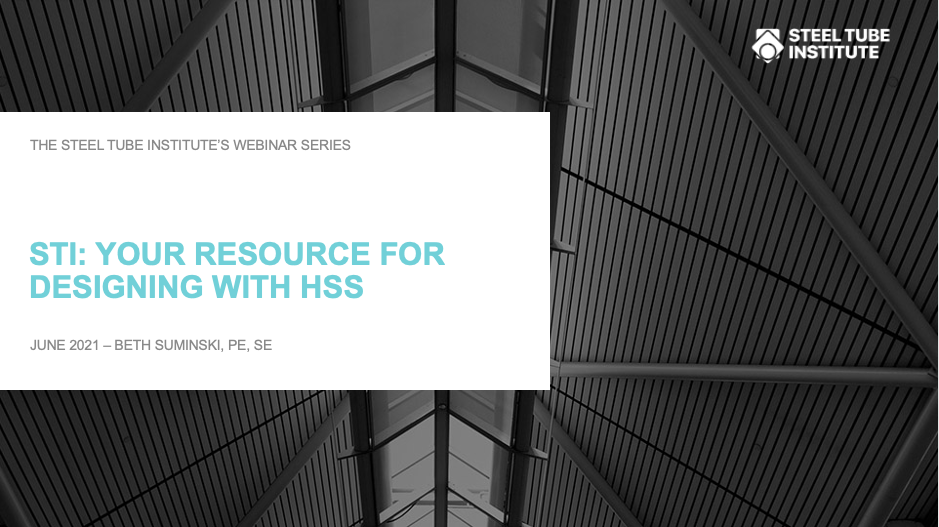 STI: YOUR RESOURCE FOR DESIGNING WITH HSS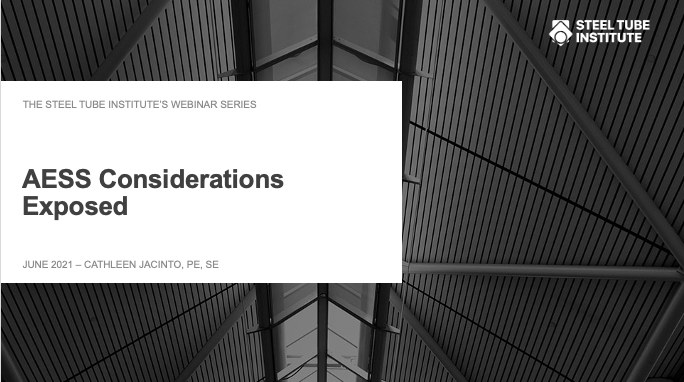 AESS Considerations Exposed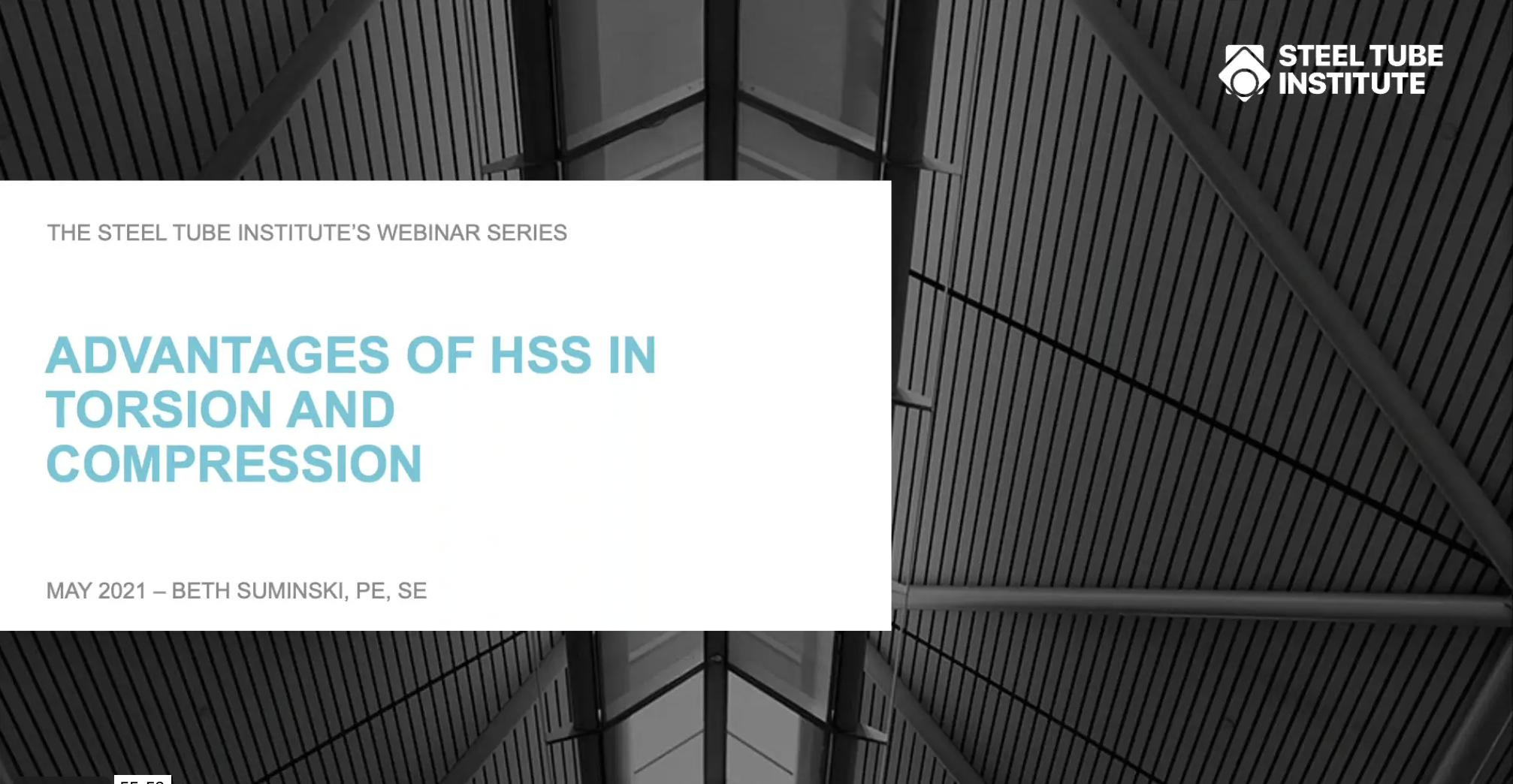 Advantages Of Closed Sections In Torsion & Compression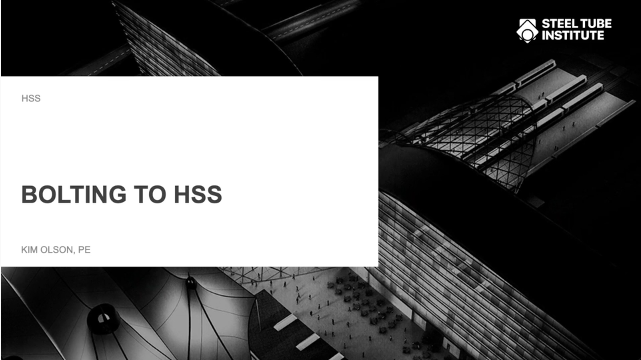 Bolting To HSS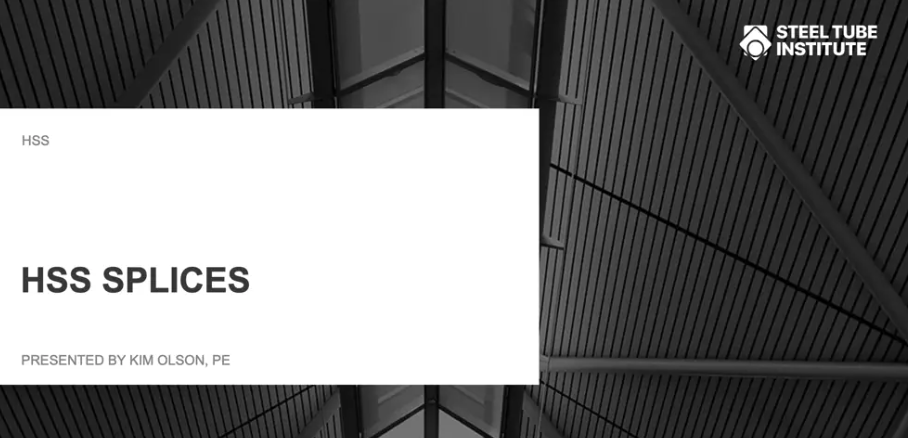 HSS Splices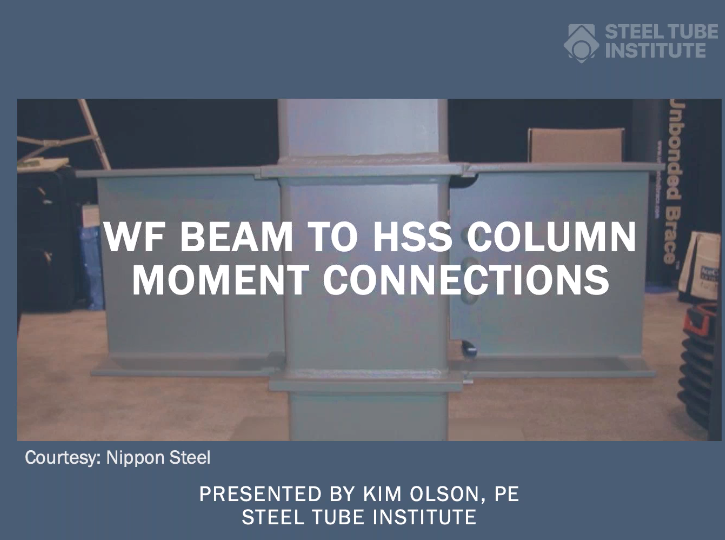 HSS Moment Connections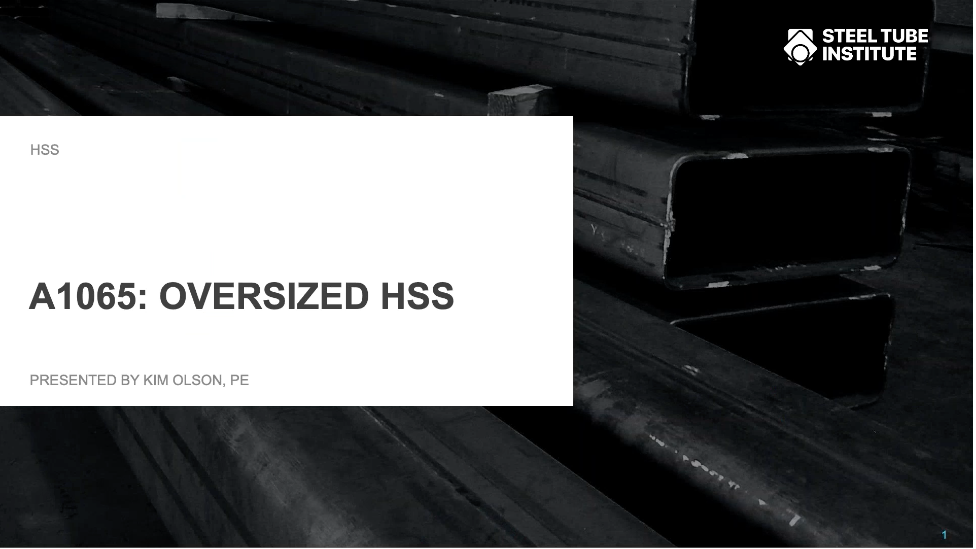 A1065: Oversized HSS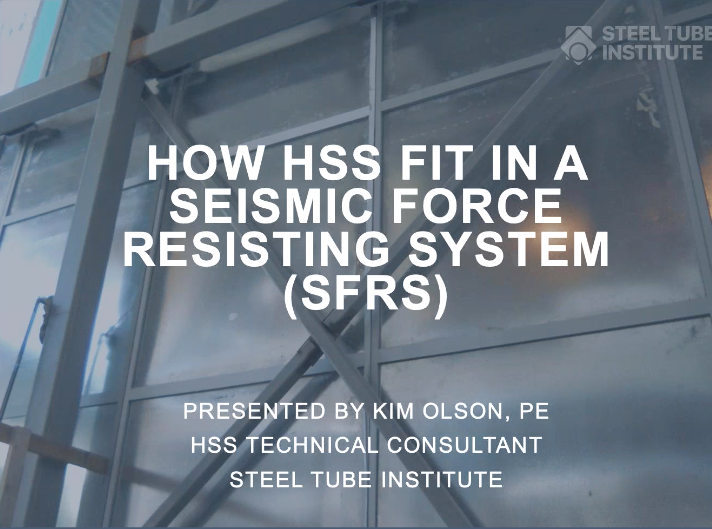 How HSS Fit in a Seismic Force Resisting System (SFRS)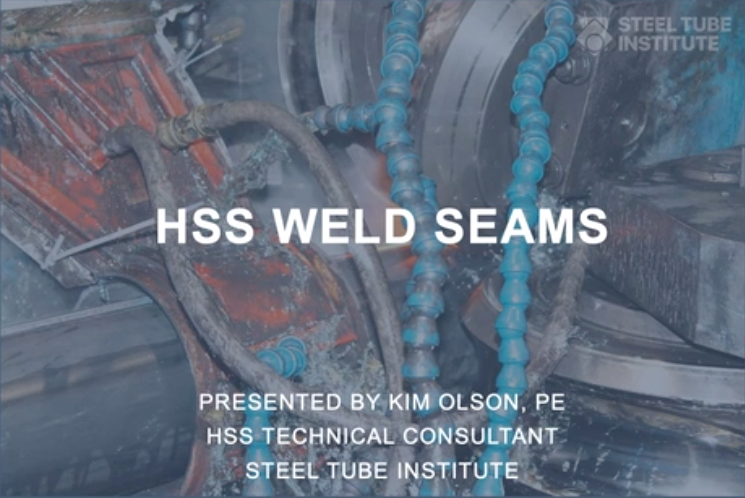 HSS Weld Seams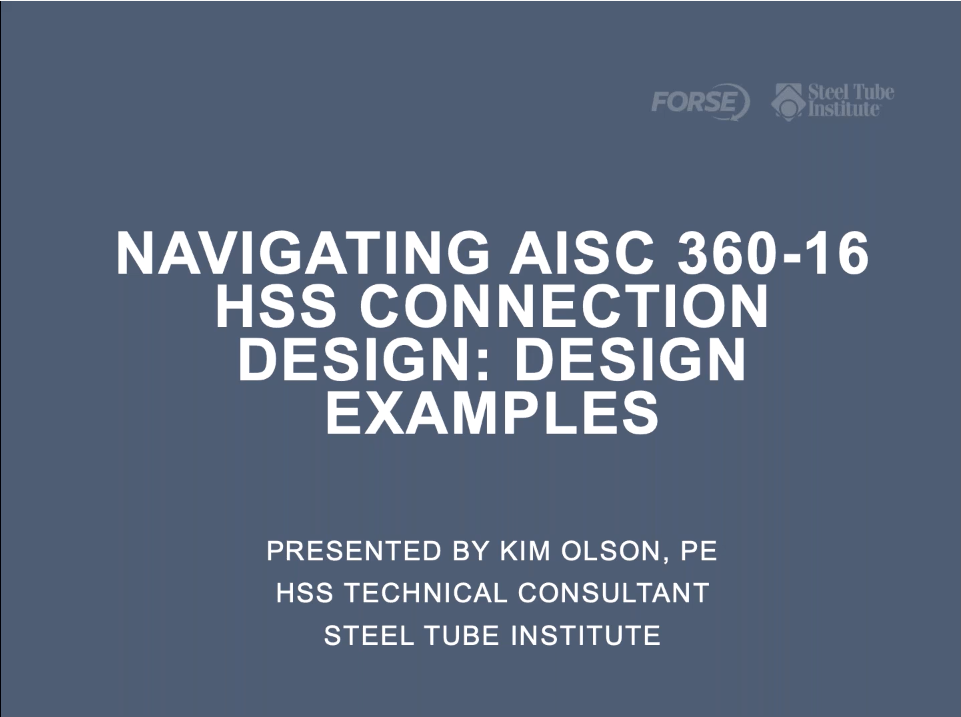 Navigating AISC 360-16 HSS Connection Design: Design Examples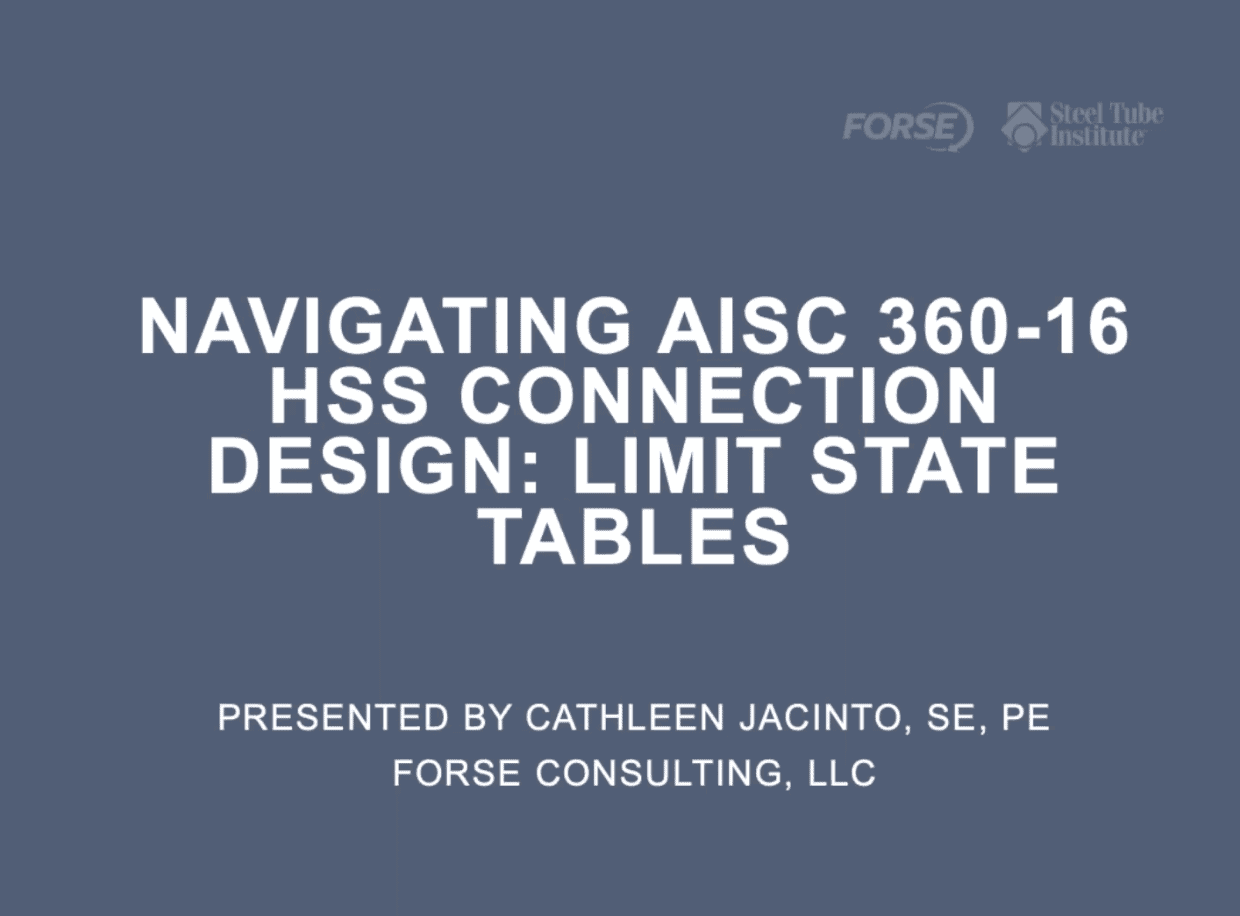 Navigating AISC 360-16 HSS Connection Design: Limit State Tables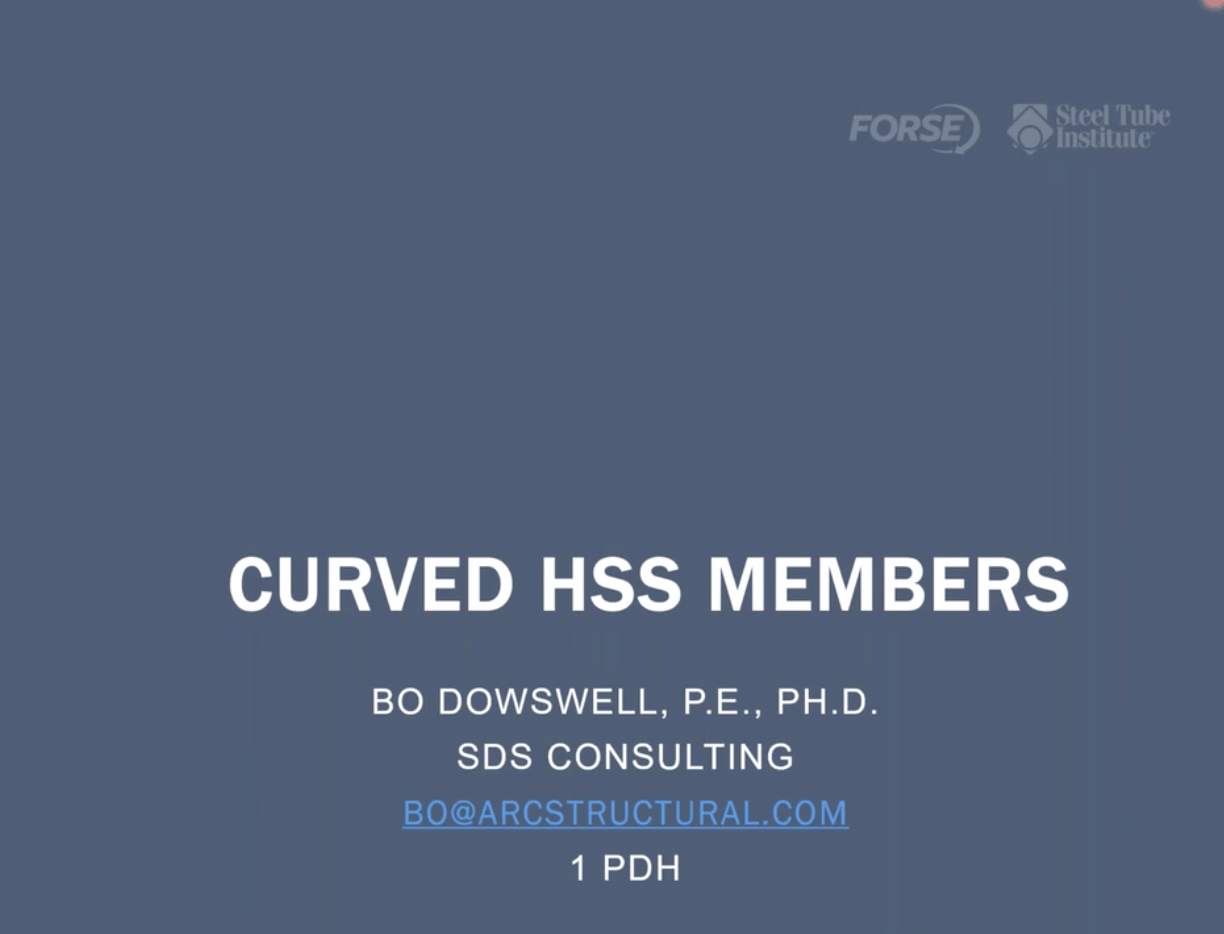 Curved HSS Members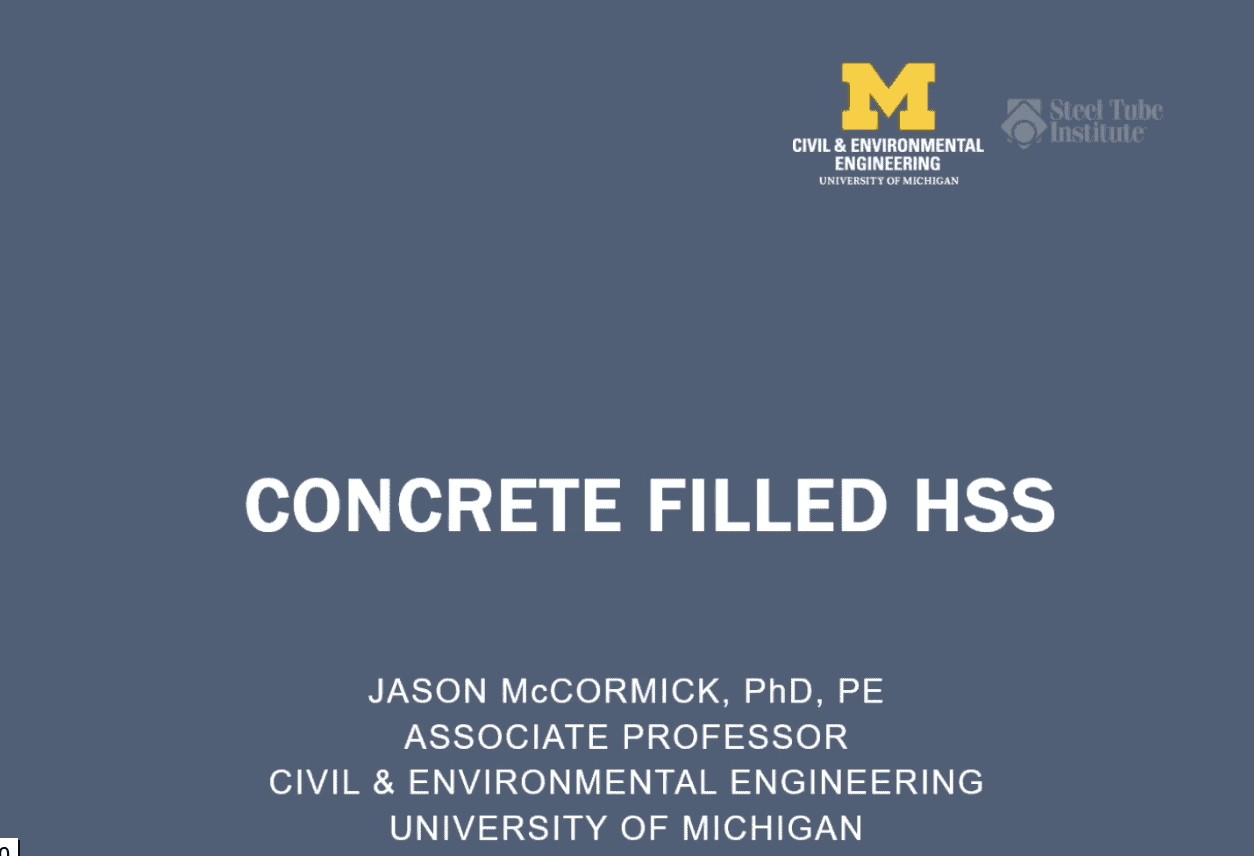 Concrete Filled Tubes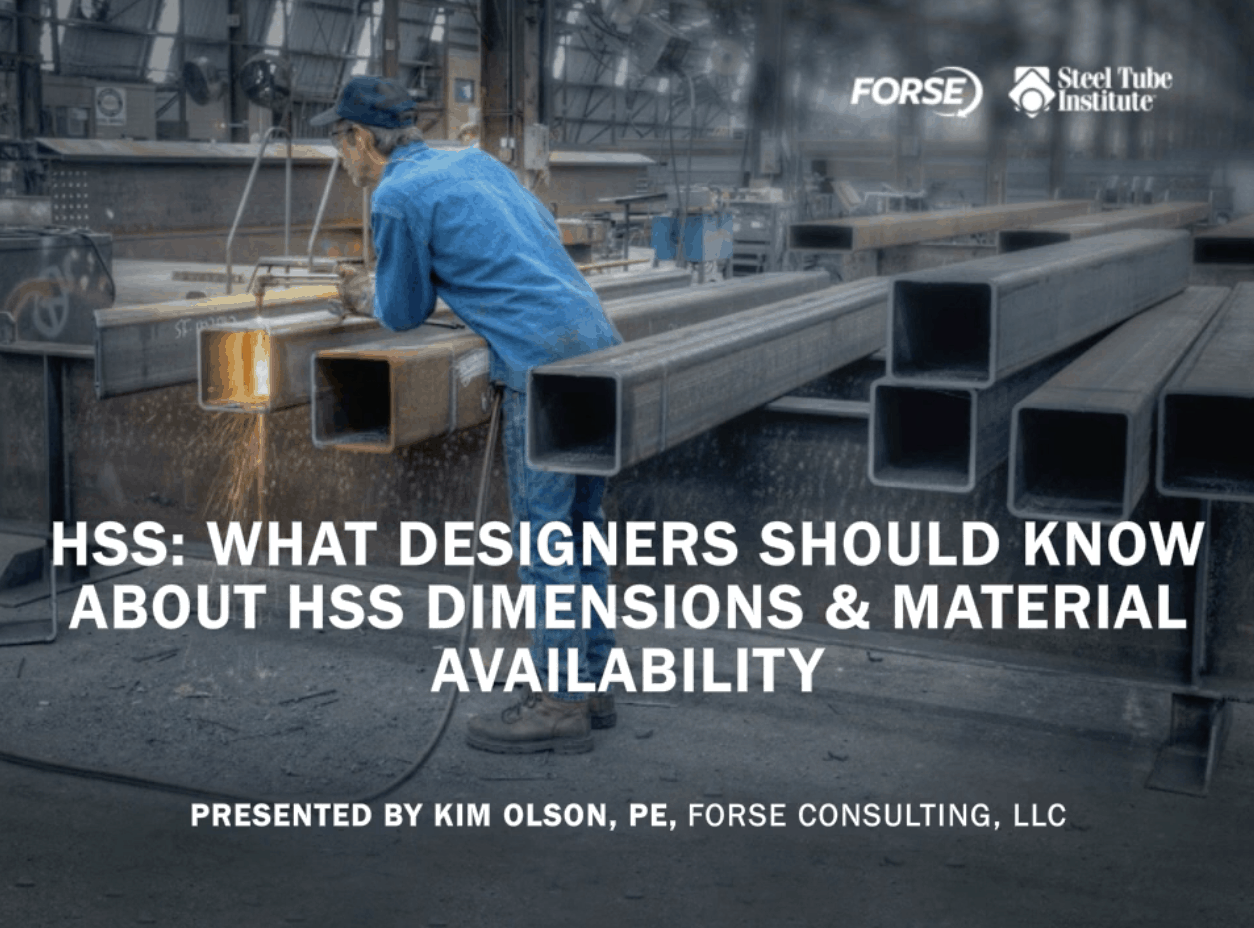 HSS: What Designers Should Know About HSS Dimensions & Material Availability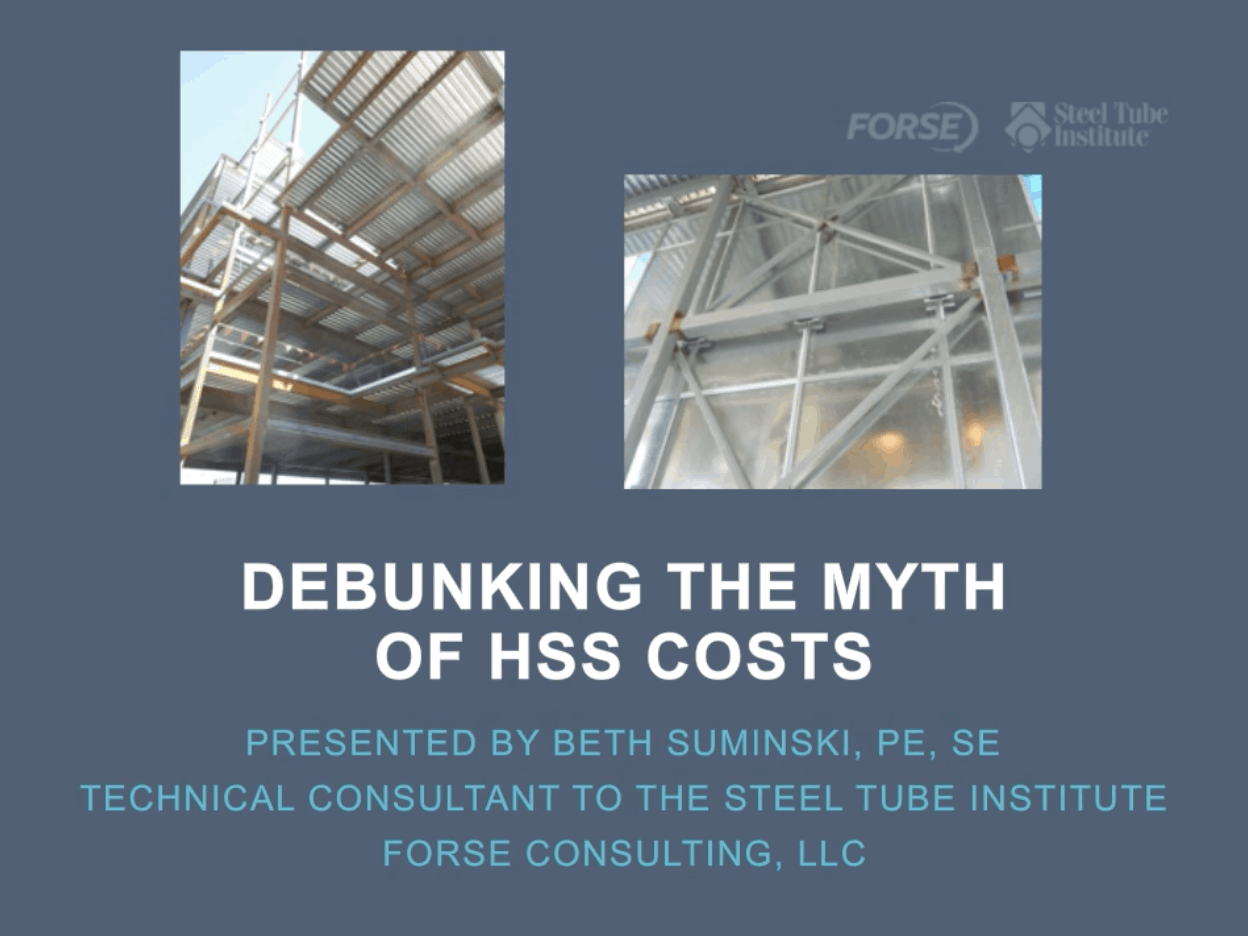 Debunking the Myth of HSS Costs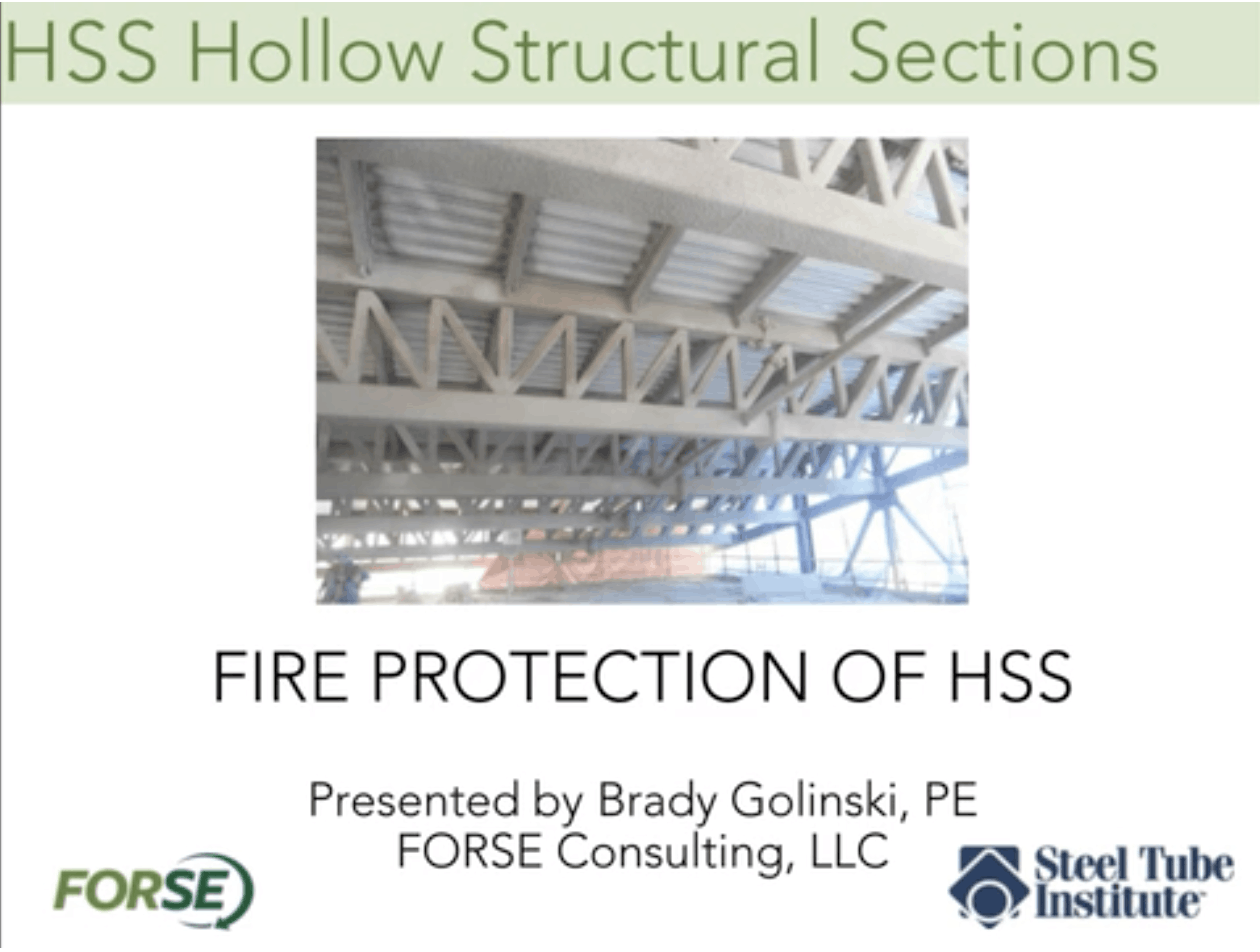 Fire Protection of HSS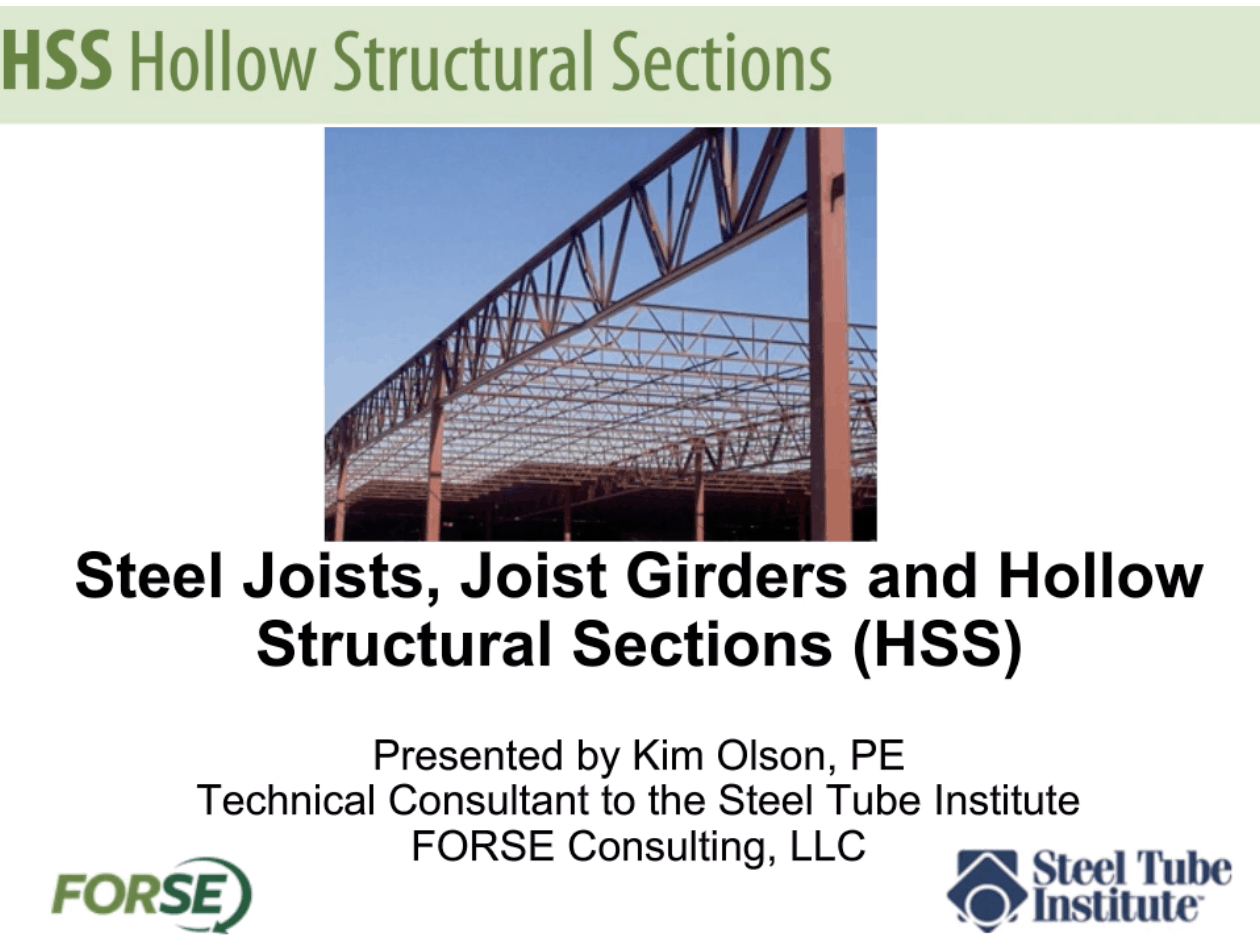 Joists, Joist Girders and HSS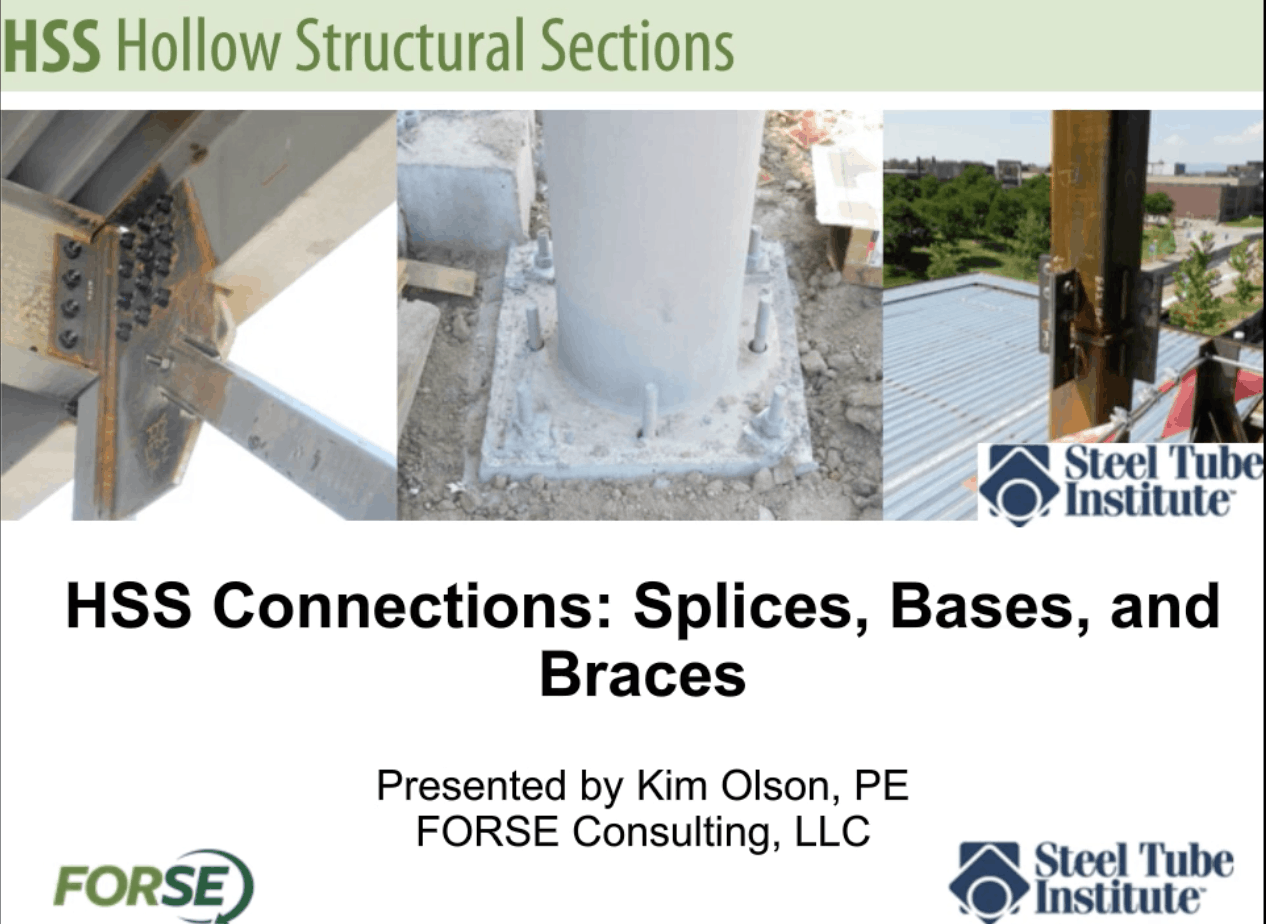 HSS Connections: Splices, Bases, & Braces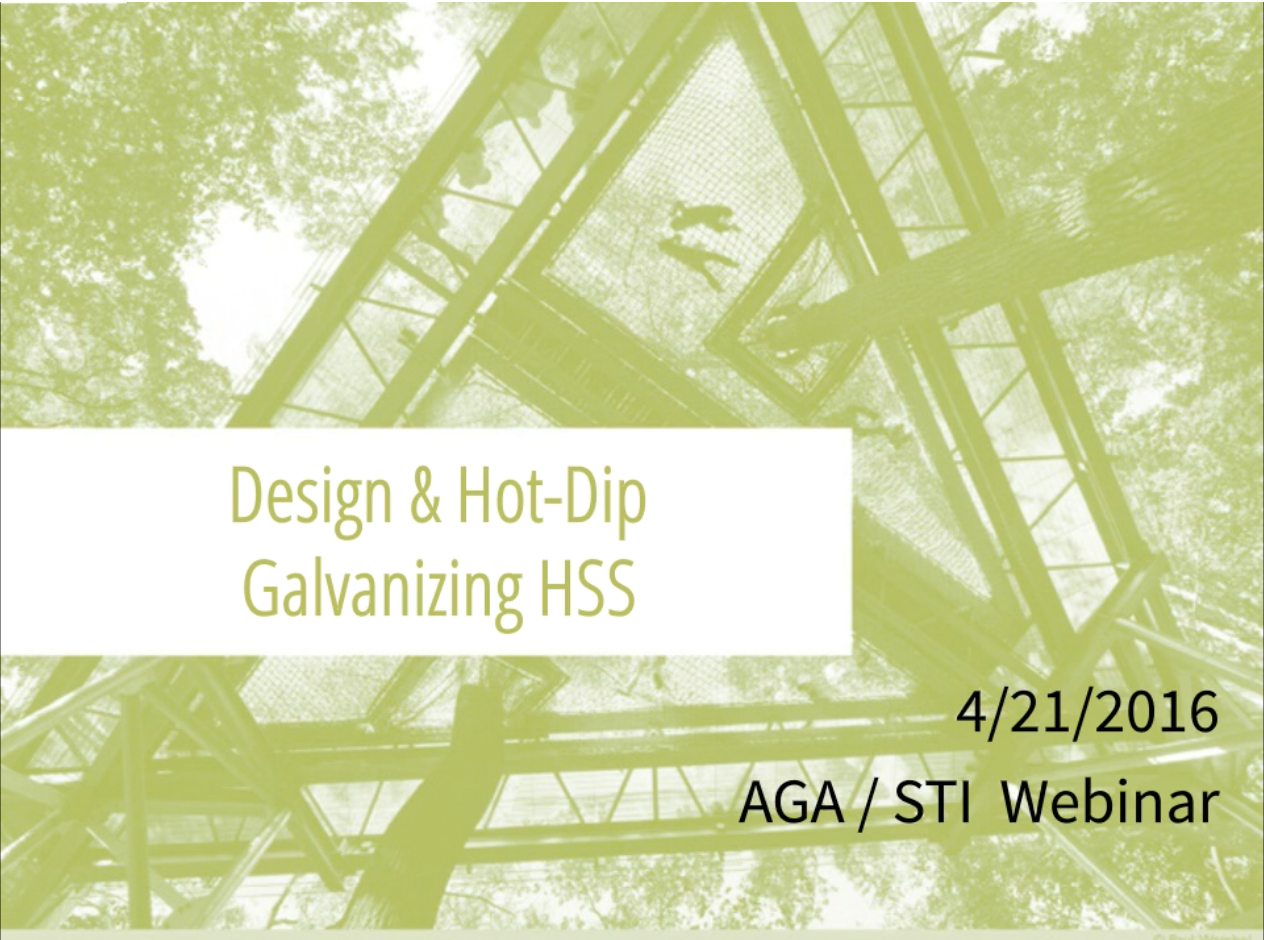 Hot Dip Galvanizing HSS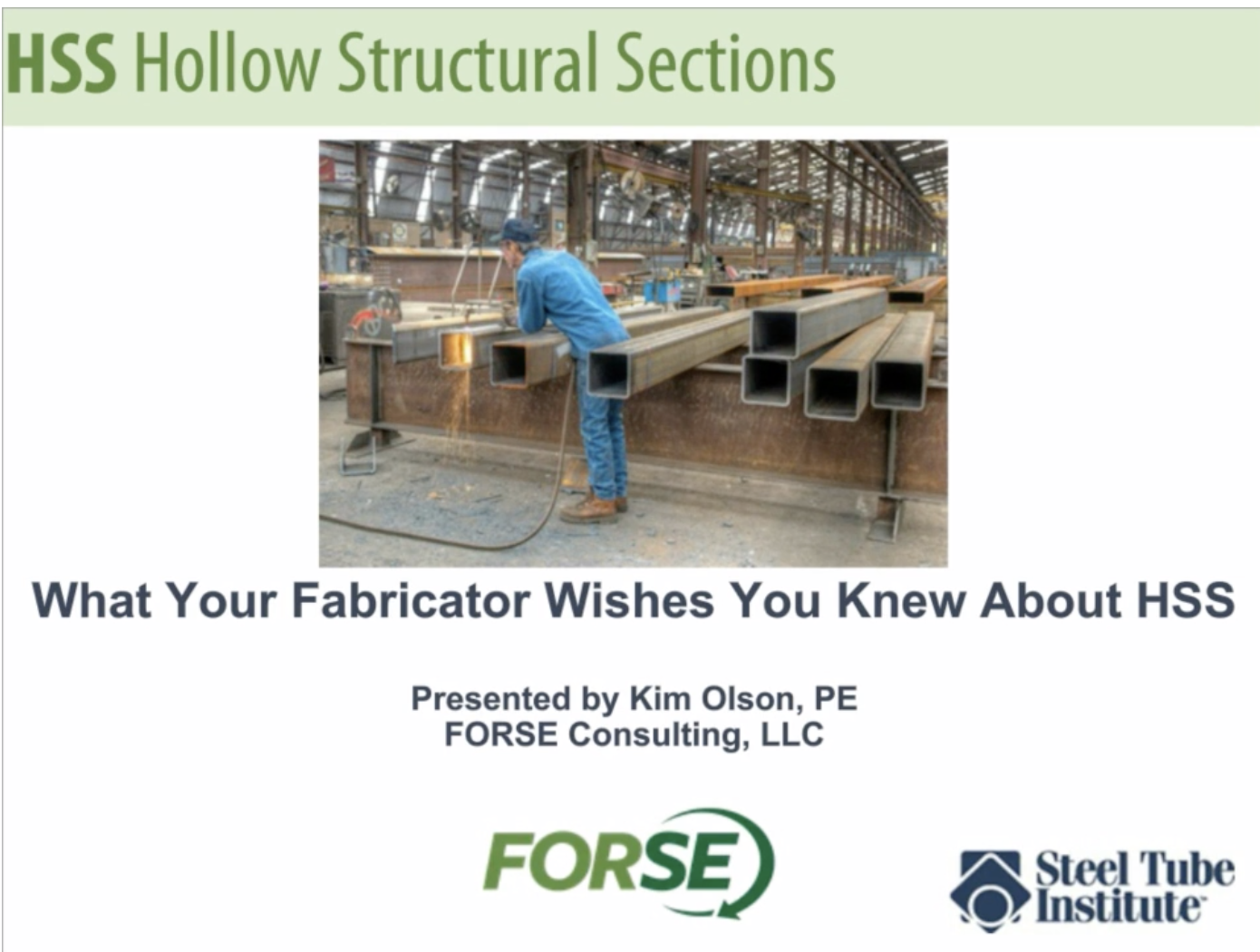 What Your Fabricator Wishes You Knew About HSS
Unlock Greater Potential With HSS
Find everything you need to explore the advantages of building with steel hollow structural sections (HSS).
Access Resources. Gain Knowledge.
Get exclusive resources and tools, discounts on manuals and free access to webinars with an HSS Professional Membership.