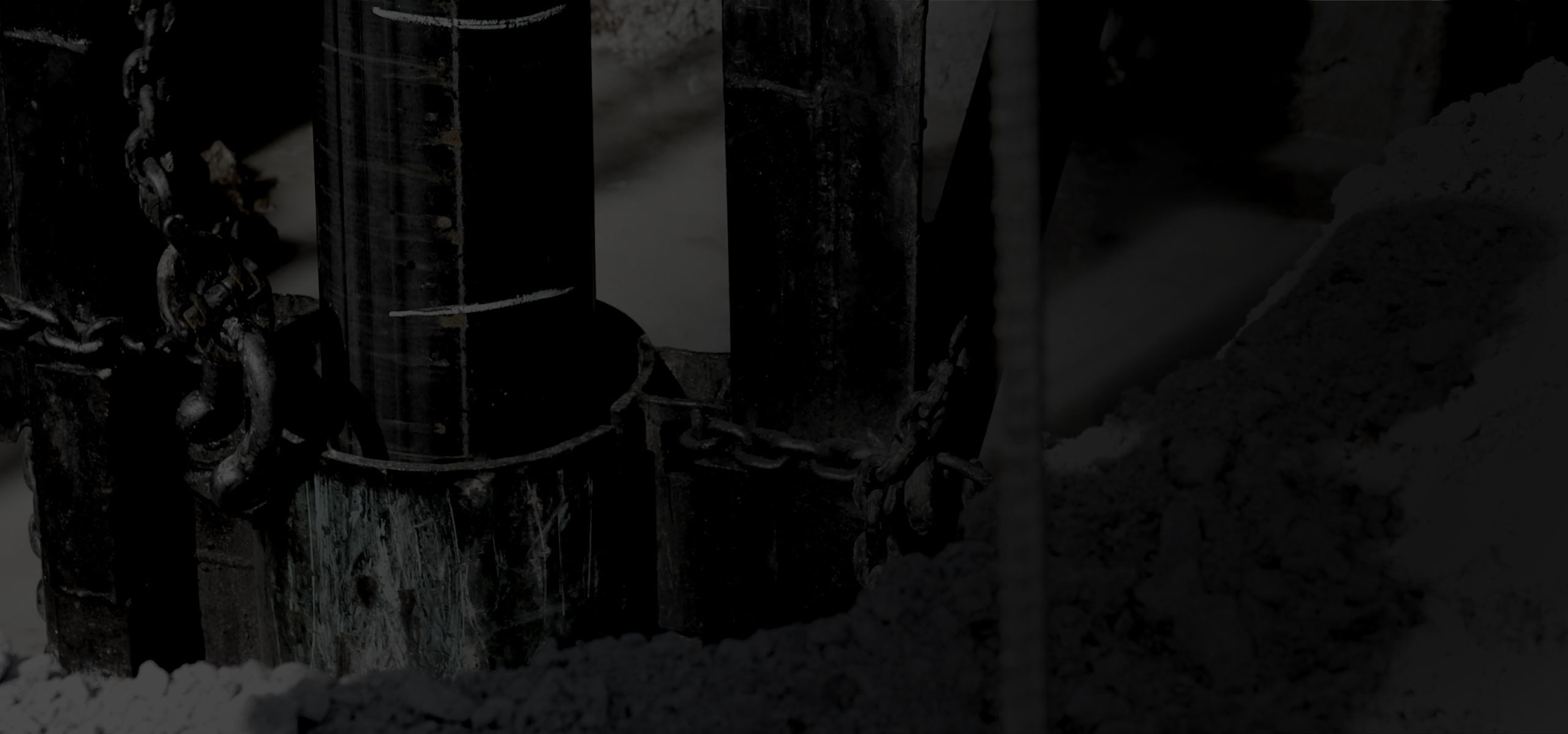 OUR TEAM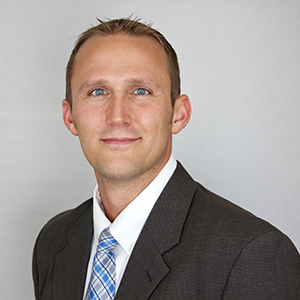 Dale L. Crawford
Dale L. Crawford is the Executive Director and Director of Conduit of the Steel Tube Institute. Dale is responsible for the organization's activities to promote the growth and competitiveness of steel pipe and tubular products throughout North America. In addition to these responsibilities, he is in charge of activities, strategies, and programs of the Steel Tube Institute's Conduit Section, which consists of North America's leading steel conduit manufacturers.
Before joining STI, Dale worked for an electrical contractor, Intermountain Wind and Solar, as their Director of Marketing and Business Development. He was responsible for all aspects of marketing and business development strategy. Prior to this position, Dale worked for nine years for the electrical wire manufacturer, Cerrowire, both in the Cerrowire-Utah office and at the corporate headquarters in Hartselle, Alabama. He began working for Cerrowire as a Production Supervisor, and subsequently worked as the Electrical Distribution Division's Marketing Manager and finally as the Director of Marketing & Value Development. Dale was responsible for all marketing, PR, advertising, business development, and product development efforts for the company.
Dale graduated with a B.S. in Business Administration from Weber State University and with an MBA from Utah State University. He also completed additional graduate coursework in marketing from the University of Cincinnati, professional coursework in Business Strategy from MIT's Sloan School of Management, and in Non-Profit Financial Stewardship from Harvard's Kennedy School. Dale is a Certified LEED Green Associate (LEED GA) by the U.S. Green Building Council.
Dale enjoys spending time with his wife and two children. He enjoys golfing, snowboarding, hiking the mountains and canyons of his home state of Utah, and working on home improvement projects.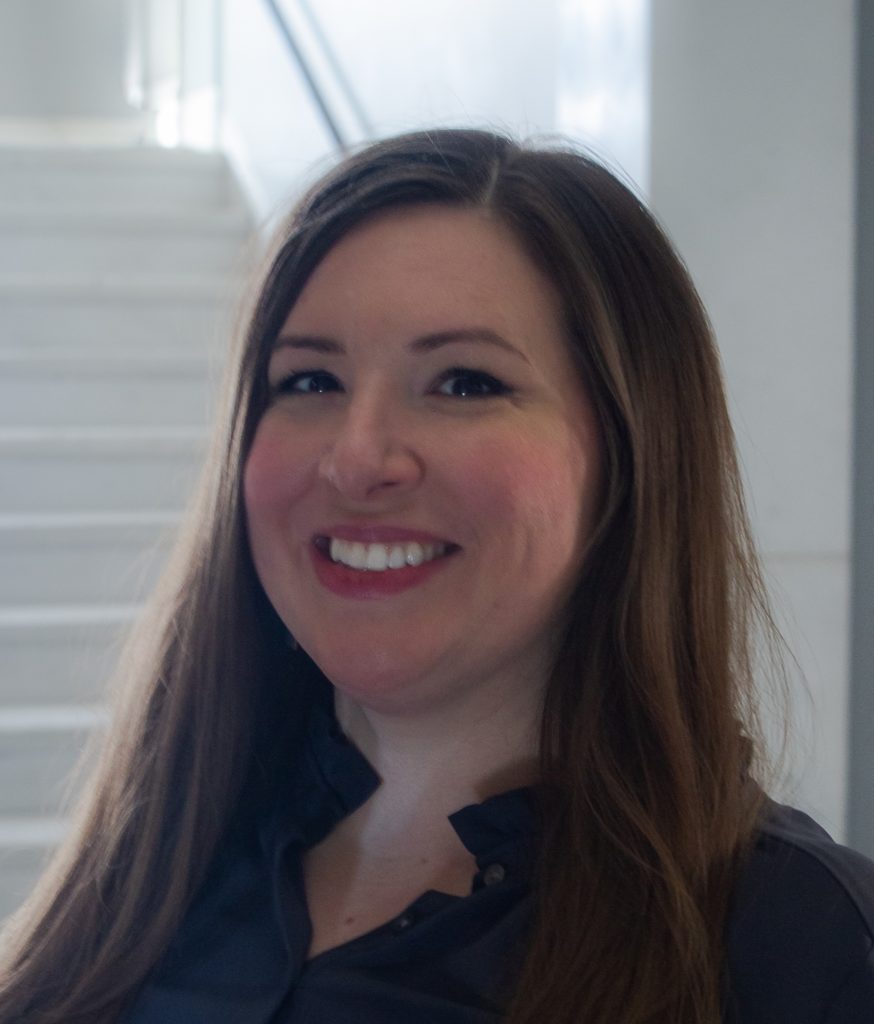 Holly Schaubert
Holly Schaubert, PE, joins the STI as Director of HSS. Holly brings 15 years of varied experience in the steel industry, and an overall 18 years of experience in the construction industry. She has worked with 3 Nucor companies over the last 15 years: Verco Decking, Nucor Building Systems, and most recently, Vulcraft of New York. In her time at Nucor, Holly has served in a variety of roles, including Business Development Lead, Engineering Supervisor and Senior Research and Development Engineer. In her most recent role she led multiple Vulcraft Verco Group steering committees targeting business development, the advancement of technology, and collaboration between Nucor divisions, as well as managed Vulcraft engineering projects in the Pennsylvania and New Jersey markets.

Holly received her Bachelor of Science and Master of Engineering degrees in Civil and Environmental Engineering from Cornell University. She currently resides in upstate New York and enjoys backpacking, hiking, traveling, and spending time with friends and family.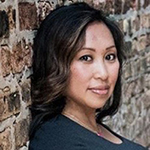 Stephanie P. Fontaine
Stephanie Fontaine provides administrative and all-around support to the Steel Tube Institute's Team and its various Committees. She also works with FORSE Consulting, a group of experienced Structural Engineers who assist in engineering design and specialized training. Before her current roles, Stephanie worked in both corporate and academia. At Skidmore, Owings & Merrill, she was the Executive Assistant to the Structural Engineering Partner, Architecture Partner, and the Director of Interior Design. Prior to that, she led the Office of International Students and Scholars at the Salk Institute for Biological Studies, the University of Illinois-Chicago, the University of San Diego, and San Diego State University.
Stephanie received a dual Bachelor's Degree in International Relations and Spanish, with a Certificate in Global Cultures, from the University of Wisconsin – Madison, and attended the Universidad Complutense de Madrid, Spain. She graduated with a Master's in Educational Leadership from San Diego State University. Stephanie enjoys volunteering at her neighborhood school. She is passionate about traveling the globe with her family and exploring the eclectic food scene in her hometown of Chicago.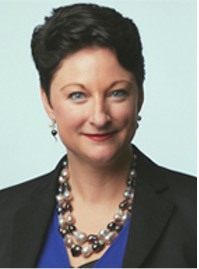 Angela Marie Richie
Angela M. Richie is a Partner at Gordon & Rees and is Co-Chair of the Construction practice group. She frequently consults with steel fabricators and other members of the structural steel industry on issues such as: claims for non-payment; allegations of defective fabrication and erection of structural steel; OSHA violations and related retaliation actions; application of the Buy America(n) statutes and regulations; and contracts between steel fabricators, general contractors, and downstream detailers, structural engineers, and erectors. Angela's is a frequent presenter at regional steel fabricator association meetings nationwide. Angela also assists owners, contractors, and subcontractors on a variety of construction issues ranging from construction contracts, collection of unpaid amounts, OSHA violations, mechanic's liens, workers compensation immunity disputes, and prevailing wage disputes.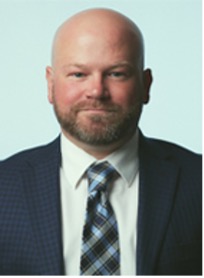 R. Scott Norman
R. Scott Norman is a Partner at Gordon & Rees and a member of the Construction, Commercial Litigation, Employment Law, and Real Estate practice groups. He represents and advises contractors, steel fabricators, subcontractors, and design professionals nationwide in all phases of commercial and residential construction, including contract review and negotiation, construction and design claims, payment disputes, workplace injuries and OSHA violations, mechanics' liens, and other construction disputes. In addition to his construction practice, Scott advises businesses and construction-industry clients regarding numerous labor and employment issues, including the creation and implementation of employment handbooks and policies, internal workplace investigations, engagement of independent contractors, terminations, compliance with wage and hour laws, and other general employee-employer relations. Scott's diverse practice has allowed him to develop substantial experience managing and resolving a wide range of commercial litigation matters, including personal injury, civil rights, defamation, trade secret misappropriation, unfair competition and consumer legal remedies, contract disputes, contractual indemnity, and other complex litigation issues.
STI Technical Consultants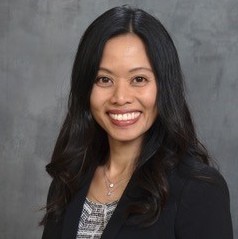 Cathleen Jacinto
Cathleen Jacinto and the team at FORSE Consulting are HSS Consulting Engineers for the Steel Tube Institute. Cathleen is a structural engineer with over 20 years of experience. At Thornton Tomasetti for 10 years and T.Y. Lin International for 4 years in Chicago, she worked on a wide variety of medium to large-scale structures. At FORSE Consulting, Cathleen assists other structural engineers with designs on a variety of projects and building types, and offers presentations to design professionals. One presentation topic Cathleen highlights is structural steel HSS design, as a technical consultant to the Steel Tube Institute. Cathleen has also served as an Adjunct Lecturer for the Design of Masonry Structures course at the University of Illinois-Chicago. She currently contributes as a Board Member to the Structural Engineers Association of Illinois.

Cathleen has a Professional Master of Structural Engineering degree from the Illinois Institute of Technology and a Bachelor of Civil Engineering from the University of Illinois – Urbana Champaign. Cathleen is a licensed SE and PE in the state of Illinois. Cathleen loves to spend time with her husband and two children, running, and serving in her local community church.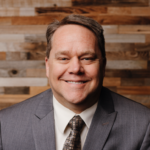 Ryan Jackson
Ryan Jackson is a National Electrical Code® (NEC®) instructor and textbook author in the Salt Lake City, Utah, area, and is a technical consultant for the Steel Tube Institute. He is a member of Code-Making Panels 3 and 17 for the NEC and serves on technical committees 6, 67, 467, 489, and 943 for UL.
He began his career as an electrician when he was 18 years old. At the age of 23, Ryan landed his first job as an electrical inspector, and subsequently became certified in electrical, building, plumbing, and mechanical inspection; as well as building and electrical plan review. Two years after becoming an inspector he began teaching the NEC and is now a highly sought seminar instructor.
In 2005, Ryan began working with Mike Holt Enterprises while still teaching and inspecting full time. Over the next dozen years, he served as an expert panelist on several of Mike's NEC® videos, edited all his textbooks, and ultimately authored Mike's Code changes textbooks. Since 2017, Ryan has been writing textbooks for Independent Electrical Contractors (IEC). His three volume Comprehensive Guide to the NEC is nearly 2,000 pages and is used in their apprenticeship curriculum, which includes over 15,000 apprentices. As of 2023, Ryan has authored 14 textbooks and edited dozens more. When Ryan isn't working, he can often be found turning wood on his lathe, throwing darts, camping, or reading a book. Ryan married his high school sweetheart, Sharie, in 1999 and together they have two beautiful children, Kaitlynn and Aaron.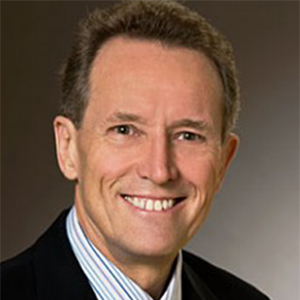 Dr. Jeffrey Packer
Jeff Packer is the Bahen/Tanenbaum Professor of Civil Engineering at the University of Toronto, Canada. He graduated from the University of Adelaide, Australia in 1972, then subsequently received his Master's degree from the University of Manchester (1975) and Ph.D. from the University of Nottingham (1978), in the U.K. Since his initial appointment at the University of Toronto in 1980, he has undertaken research, development and consulting work primarily on tubular steel structures. Jeff has published extensively on this topic, including several co-authored CIDECT design guide books (published in four languages), another in Chinese, two design guides for the Canadian Institute of Steel Construction (CISC), and another for the American Institute of Steel Construction (AISC Design Guide 24).
He currently serves on technical committees for the American Welding Society (AWS D1), AISC, the Comité International pour le Développement et l'Étude de la Construction Tubulaire (CIDECT), the Canadian Standards Association (CSA) and the International Institute of Welding (IIW), where he recently also served on the Board of Directors (from 2004 to 2007).
Jeff is a licensed Professional Engineer in Ontario and the U.K., a Fellow of the American Society of Civil Engineers, a Fellow of the Institution of Civil Engineers (U.K.) and has served on the Editorial Boards of several journals. Having co-founded a University of Toronto start-up company, Cast ConneX®, incorporated in Canada in 2007, he continues to serve as a Director of this venture. His recent awards include: American Institute of Steel Construction Lifetime Achievement Award (2021), Kurobane Lecture Award (ISTS, 2003), American Institute of Steel Construction Special Achievement Award (2005), Houdremont Award (International Institute of Welding, 2006), a Doctor of Science degree from the University of Nottingham (2006), the Canadian Society for Civil Engineering "Excellence in Innovation in Civil Engineering Award" (CSCE, 2009 – for the cast connector concept), the Ontario Professional Engineers "Engineering Medal for Research and Development" (2010), Canadian Society for Civil Engineering"Sir Casimir Gzowski Medal (2011)", American Society of Civil Engineers "Shortridge Hardesty Award (2012)", and Fellowship of the Canadian Academy of Engineering (2012).
---
Board of Directors
Ramiro Rodriguez Agusti – Nucor Tubular Products – Republic Conduit
Glenn Baker – Searing Industries
Jim Hays – Zekelman Industries
Kaz Sawai – Vest, Inc.
Ed Vore – Arcelor Mittal
Carmine Pizzuro – Inspectech
Dale Crawford – Steel Tube Institute
Holly Schaubert – Steel Tube Institute