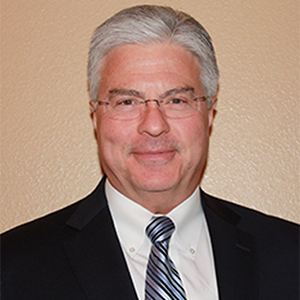 Joseph Anderson
Joseph Anderson is the Executive Director of the Steel Tube Institute, joining STI in April 2014 as HSS Director. In his HSS Director role, Joseph worked directly with the members of STI's HSS Committee who represent the majority of the producers of structural steel tubing in the USA and Canada. As Executive Director, Joseph is responsible for the organization's activities to promote the growth and competitiveness of steel pipe and tubular products throughout North America.
Before joining STI, Joseph served in various positions in his 32 years with PDM Steel Service Centers. It is in these positions where he developed his approach to marketing and sales, as well as managed long-term relationships in many commercial facets of the steel industry. His roles included Vice President of Sales and Marketing for 16 years at the company headquarters in Stockton, CA, General Manager, Outside Sales, Inside Sales and Operations Foreman at the Spanish Fork operation, where he started his career with PDM. His prior experience also included the roles of Production Manager with Western Steel and in the planning department of Rocky Mountain Engineering, in Salt Lake City, Utah.
Joseph studied Business Management at Brigham Young University and completed the Executive Management Course through the American Management Association. He also completed the Dale Carnegie Human Relations Course and the Dale Carnegie Sales Course. Later in his career, Mr. Anderson also served as a member of the Marketing Committee Member of the American Institute of Steel Construction (AISC) starting in 2002 and has been a Member of Metal Service Institute through PDM Steel since 1980.
He has also been active in community and church service throughout his life, serving in community emergency evacuation planning, community blood drives, ecumenical councils and other community service efforts.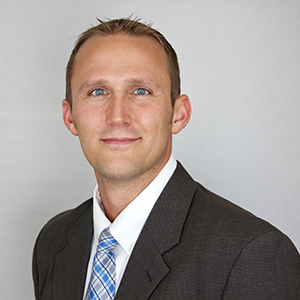 Dale L. Crawford
Dale L. Crawford is the Director of Conduit of the Steel Tube Institute. In this position, he is responsible for the activities, strategies and programs of the Steel Tube Institute's Conduit Section, which consists of North America's leading steel conduit manufacturers.
Before joining STI, Dale worked for an electrical contractor, Intermountain Wind and Solar as their Director of Marketing and Business Development. He was responsible for all aspects of marketing and business development strategy. Prior to this position, Dale worked for nine years for the electrical wire manufacturer, Cerrowire, both in the Cerrowire-Utah office and at the corporate headquarters in Hartselle, Alabama. He began working for Cerrowire as a Production Supervisor, and subsequently worked as the Electrical Distribution Division's Marketing Manager and finally as the Director of Marketing & Value Development. Dale was responsible for all marketing, PR, advertising, business development, and product development efforts for the company.
Dale graduated with a B.S. in Business Administration from Weber State University and with an MBA from Utah State University. He has also completed additional graduate courses in marketing from the University of Cincinnati and professional coursework in Business Strategy from MIT's Sloan School of Management. Dale is a Certified LEED Green Associate (LEED GA). He received his certification from the U.S. Green Building Council.
Dale enjoys spending time with his wife and two children. He enjoys golfing, snowboarding, hiking the mountains and canyons of his home state of Utah, and working on home improvement projects.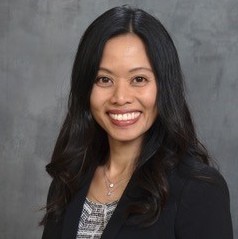 Cathleen Jacinto
Cathleen Jacinto and the team at FORSE Consulting are HSS Consulting Engineers for the Steel Tube Institute. Cathleen is a structural engineer with over 20 years of experience. At Thornton Tomasetti for 10 years and T.Y. Lin International for 4 years in Chicago, she worked on a wide variety of medium to large-scale structures. At FORSE Consulting, Cathleen assists other structural engineers with designs on a variety of projects and building types, and offers presentations to design professionals. One presentation topic Cathleen highlights is structural steel HSS design, as a technical consultant to the Steel Tube Institute.  Cathleen has also served as an Adjunct Lecturer for the Design of Masonry Structures course at the University of Illinois-Chicago.  She currently contributes as a Board Member to the Structural Engineers Association of Illinois.

Cathleen has a Professional Master of Structural Engineering degree from the Illinois Institute of Technology and a Bachelor of Civil Engineering from the University of Illinois – Urbana Champaign. Cathleen is a licensed SE and PE in the state of Illinois.  Cathleen loves to spend time with her husband and two children, running, and serving in her local community church.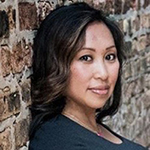 Stephanie P. Fontaine
Stephanie Fontaine provides administrative and all-around support to the Steel Tube Institute's Team and its various Committees.  She also works with FORSE Consulting, a group of experienced Structural Engineers who assist in engineering design and specialized training.  Before her current roles, Stephanie worked in both corporate and academia. At Skidmore, Owings & Merrill, she was the Executive Assistant to the Structural Engineering Partner, Architecture Partner, and the Director of Interior Design. Prior to that, she led the Office of International Students and Scholars at the Salk Institute for Biological Studies, the University of Illinois-Chicago, the University of San Diego, and San Diego State University.
Stephanie received a dual Bachelor's Degree in International Relations and Spanish, with a Certificate in Global Cultures, from the University of Wisconsin – Madison. She graduated with a Master's in Educational Leadership from San Diego State University. She is passionate about traveling the globe with her family and exploring the eclectic food scene in her hometown of Chicago.
STI Technical Consultants
Joe Andre
Joe Andre is a Technical Consultant for the Conduit Committee of the Steel Tube Institute and an accomplished presenter and instructor in the electrical field. He received an Associate Degree with Honors from Monroe Community College in Rochester, NY in Business Administration awarded in 1977 and a Bachelor's Degree in Business Administration from the University of Oregon, Eugene, OR, awarded in 1979. Prior to joining STI, Joe worked as a Field Representative for the National Electrical Manufacturers Association representing over 400 electrical equipment manufacturers. Joe began his career as an electrician and later an electrical inspector. He is a licensed Master Electrician in the state of Washington. Joe Andre presents at over 20 conferences and training sessions a year on the subject of electrical system design and the National Electrical Code (NEC). Joe has been an Instructor for the National Fire Protection Association on the National Electrical Code since 2012 and an electrical apprenticeship instructor and seminar presenter since 1985.
Email: jandre@steeltubeinstitute.org
Paul Dobrowksy
Paul Dobrowsky is a Technical Consultant for the Conduit Committee of the Steel Tube Institute. He brings more than 40 years of experience to the team in educating construction / building, engineering and electrical professionals about steel conduit's applications, benefits, and electrical standards. Paul's expertise spans electrical and occupational safety, machinery and equipment standards, electrical construction, maintenance, and program and policy development. He holds a number of certifications: Licensed Master Electrician, IAEI Certified Electrical Inspector, and certified OSHA Construction Safety and Health Instructor, and he is a senior member of IEEE. Additionally, he is actively involved with industry organizations including ASSP, ASTM, IAEI, IEEE, NFPA and UL. Dobrowsky is also a member of NEC CMP5, NFPA 70E and NFPA 79.

Email: paul@steeltubeinstitute.org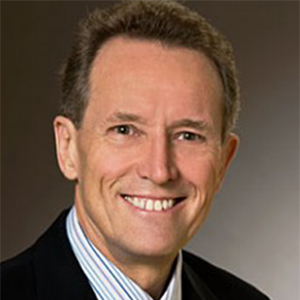 Dr. Jeffrey Packer
Jeff Packer is the Bahen/Tanenbaum Professor of Civil Engineering at the University of Toronto, Canada. He graduated from the University of Adelaide, Australia in 1972, then subsequently received his Master's degree from the University of Manchester (1975) and Ph.D. from the University of Nottingham (1978), in the U.K. Since his initial appointment at the University of Toronto in 1980, he has undertaken research, development and consulting work primarily on tubular steel structures. Jeff has published extensively on this topic, including several co-authored CIDECT design guide books (published in four languages), another in Chinese, two design guides for the Canadian Institute of Steel Construction (CISC), and another for the American Institute of Steel Construction (AISC Design Guide 24).
He currently serves on technical committees for the American Welding Society (AWS D1), AISC, the Comité International pour le Développement et l'Étude de la Construction Tubulaire (CIDECT), the Canadian Standards Association (CSA) and the International Institute of Welding (IIW), where he recently also served on the Board of Directors (from 2004 to 2007).
Jeff is a licensed Professional Engineer in Ontario and the U.K., a Fellow of the American Society of Civil Engineers, a Fellow of the Institution of Civil Engineers (U.K.) and has served on the Editorial Boards of several journals. Having co-founded a University of Toronto start-up company, Cast ConneX®, incorporated in Canada in 2007, he continues to serve as a Director of this venture. His recent awards include: Kurobane Lecture Award (ISTS, 2003), American Institute of Steel Construction Special Achievement Award (2005), Houdremont Award (International Institute of Welding, 2006), a Doctor of Science degree from the University of Nottingham (2006), the Canadian Society for Civil Engineering "Excellence in Innovation in Civil Engineering Award" (CSCE, 2009 – for the cast connector concept), the Ontario Professional Engineers "Engineering Medal for Research and Development" (2010), Canadian Society for Civil Engineering"Sir Casimir Gzowski Medal (2011)", American Society of Civil Engineers "Shortridge Hardesty Award (2012)", and Fellowship of the Canadian Academy of Engineering (2012).
---
Board of Directors
Jim Hays – Zekelman Industries
Ed Vore – Arcelor Mittal
Mike Koslosky – Nucor Tubular Products
Carmine Pizzuro – Inspectech
Dale Crawford – Steel Tube Institute
Joseph Anderson – Steel Tube Institute
William Sullivan – Steel Tube Institute