STI Member Profile: Valmont Industries Combines Agricultural Roots With Custom HSS
Brad J. Nelson, national sales manager, discusses the custom offerings at Valmont Industries, the company's agricultural roots and the value of its STI membership.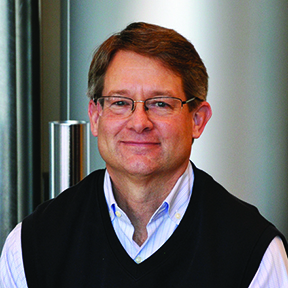 Valmont Industries began as an agricultural machinery company nearly 80 years ago, but a sustained focus on the future has turned it into a diversified global player in the agriculture and infrastructure industries. In both sectors, the company focuses on advancing productivity, doing more with less, and transforming technology into products that improve life around the world.
The company is known for its customized HSS SuperStruct sections that increase design flexibility for architects and structural engineers whether they need 1 or 1,000 tubes for stadiums, pedestrian bridges or lighting structures. They can produce HSS from carbon and weathering steel plates. Its Valley, Nebraska, plant's capabilities include squares from 12 inches to 60 inches and rectangles from 12 inches by 10 inches up to 60 inches by 48 inches outside diameter with a wall thickness from 0.313 inch to 0.875 inch in a variety of steel grades. Large tubes are available in lengths up to 60 feet with a 2-inch inside corner radius.

Valmont's ability to produce a large-diameter mechanical tube with a very light wall is a perfect fit for agricultural applications, while highly customizable HSS SuperStruct offerings support innovative structural engineering solutions. Nelson says, "We put HSS SuperStruct into Texas A&M's football stadium that included a stainless steel drain pipe inside so they could drain water off of the roof. We also produced custom light standards in Canada that included I-beams inside for stability."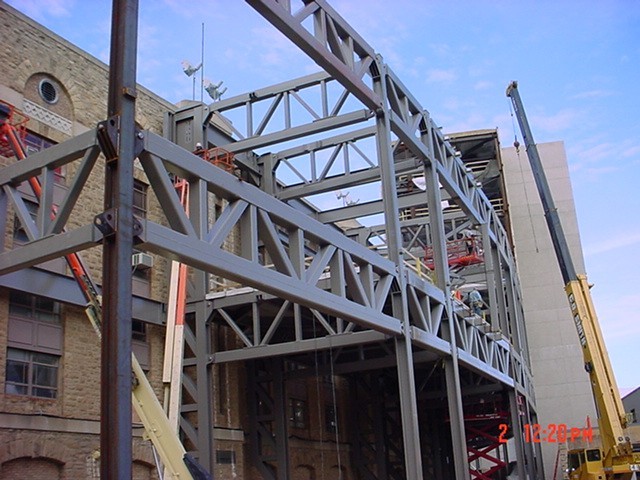 When asked why Valmont Industries is an STI member, Nelson says he values the technical resources, marketing materials and networking opportunities within the STI group. He says, "There's no other site or organization that has the HSS engineering background the institute has. STI is a great resource because it's a one-stop shop to learn about HSS structures and sections." Additional benefits are the ability to consult with engineers on special technical questions and the role the HSS Connex tool plays in educating fabricators. He says, "That's invaluable because once a fabricator uses HSS, they understand it's easy to work with and they'll keep bidding on projects with HSS."
Like many STI member companies, Valmont Industries has a strong focus on sustainability that goes beyond the intrinsic recyclability of steel. The company aims to reduce carbon emissions by 10% and electricity use by 12% by 2025. As part of that initiative, the company began converting the 100 on-site vehicles at the Valley, Nebraska, plant to electric in 2020.
As for the inherent sustainability of steel, Nelson points out that 93% of all steel is recycled and 100% can be recycled — statistics that put it far ahead of wood or concrete. "As people are looking to build green buildings and be more sustainable, steel is already there. It's readily recyclable, and there are many resources to help people design in a green way," Nelson says. All of this makes steel the perfect material for a company that relies on the recyclability of steel in most of the products it produces.
HSS Connex
STI's HSS Connex is a free web-based tool that offers designers a simple way to check HSS wall thicknesses to aid in efficient HSS connection design. These local limit state checks are helpful to ensure HSS wall thicknesses are adequate at connections.
Access HSS Connex