June 2022 Webinar | Reinforcing HSS Connections
$95.00 – $300.00
Description
Title: Reinforcing HSS Connections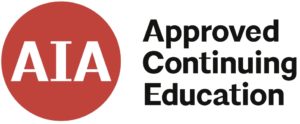 Date: Wednesday, June 1, 2022
Time: 11:00 a.m.–12:00 p.m. CDT
Format: Live Webinar
For economical connections, the HSS wall thickness should be sized during design for adequacy to resist all forces at HSS connections. However, this isn't always possible, and reinforcement of HSS members at connections becomes necessary. This session will explore options for reinforcing HSS and offer perspectives with respect to fabrication cost and constructability.
Prerequisite Knowledge:
Basic awareness of steel HSS members
Learning Objectives
Understand the importance of sizing the HSS wall thickness for connections during the design phase
Explore detailing options for reinforcing HSS in trusses and plate-to-HSS connections
Step through examples to design HSS reinforcement.
Learn the fabrication implications of inadequate HSS wall thickness at connections
Professional Development Hours / Learning Unit
Each participant can earn 1.0 PDH or 1.0 LU and receive a certificate of completion from the Steel Tube Institute (STI). To receive a PDH or LU certificate from STI, either for an individual or anybody in the group/site, you are required to complete the poll at the completion of the webinar.
Any participant that holds a PE license in Florida, Maryland, New York and/or North Carolina is required to complete a quiz and submit your license number(s) for your PDH. Architects should submit their AIA #, if any, to receive a LU. The link will be emailed to the registrant at the conclusion of the webinar and must be completed within 24 hours of the conclusion of the webinar. If you are a site registration, the registrant will need to send this link to any participant that is licensed in any of these four states.
Site registrants will also need to complete and return an attendee form to confirm attendance. This form will be included in your confirmation email from GoToWebinar. Once completed, the form shall be emailed to sfontaine@steeltubeinstitute.org within 24 hours after the completion of the webinar.
Registration Fees
Registration is $95 per person for individual and $300 for site registration.
An individual registration will provide a unique link for one login. Registrant is eligible for one PDH certificate provided the poll is completed at the conclusion of the webinar.
Site registration provides one link for login at a site location (i.e. the Chicago office), allowing multiple people to view the webinar in one room. Multiple PDH certificates may be issued provided the poll is completed by the registrant at the completion of the webinar and the attendee form is completed and returned within 24 hours of the webinar conclusion.
Click here to become a member for just $125 and receive 6 webinars and a FREE Volume 1 of our HSS Design Manual.
AIA CES Provider statement
The Steel Tube Institute is a registered provider of AIA-approved continuing education under Provider Number 50111160, expiration 12/31/2022. All registered AIA CES Providers must comply with the AIA Standards for Continuing Education Programs. Any questions or concerns about this provider or this learning program may be sent to AIA CES (cessupport@aia.org or (800) AIA 3837, Option 3).
This learning program is registered with AIA CES for continuing professional education. As such, it does not include content that may be deemed or construed to be an approval or endorsement by the AIA of any material of construction or any method or manner of handling, using, distributing, or dealing in any material or product.
AIA continuing education credit has been reviewed and approved by AIA CES. Learners must complete the entire learning program to receive continuing education credit. AIA continuing education Learning Units earned upon completion of this course will be reported to AIA CES for AIA members. Certificates of Completion for both AIA members and non-AIA members are available upon request.